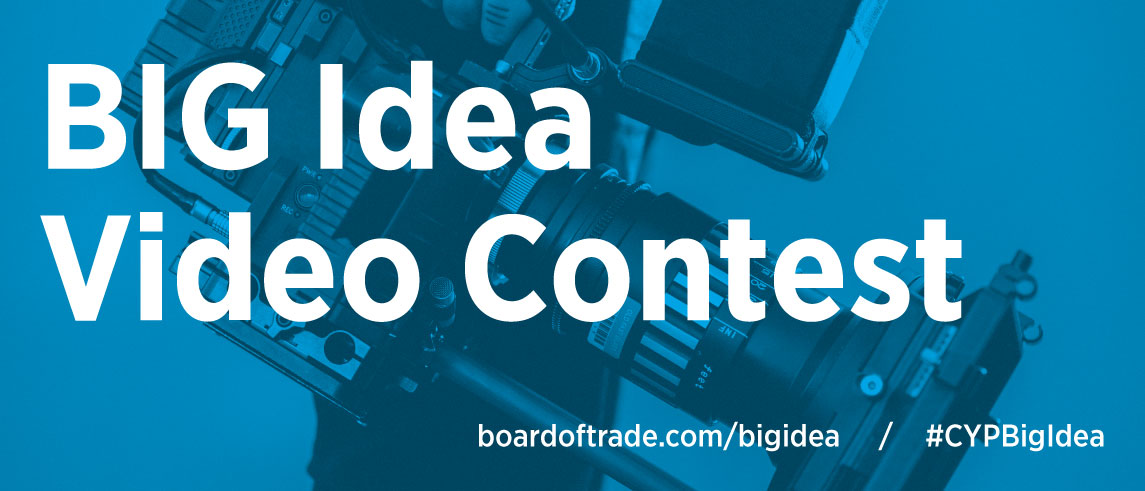 Our #CYPBigIdea video contest is back!
This year, Members of our Company of Young Professionals were asked to create videos exploring how local businesses can address mental health in the workplace.
Recent studies show that nearly half of Canadians consider work to be the most stressful part of their day. In addition, mental health challenges make up nearly a third of all disability claims in Canada, costing our economy more than $50 billion annually.
A total of 14 teams entered this year's contest. Below are the six finalists. Now, it's up to you to vote for your favourite videos and help choose this year's Big Idea Champion!
---
And the winner is...
Judges Choice and 2017 BIG Idea Champion:

Team 7
James Howells, Holly Shepherd, Dennis Pang, Siobhan Lennox, Dana Kawas, Jenny Duncan, Mitchell Collins, Keith Bao, Audrey Wong, Kat McCready, Max Porterfield
People's Choice:

Team 13
---
Note: The ideas and suggestions above are those of our Members and do not necessarily reflect the views of the Greater Vancouver Board of Trade.