In partnership with the BCIT Business, the Company of Young Professionals offers professional development courses developed specially for its Members. These impactful and engaging BCIT courses will provide emerging leaders with timely and applicable skills to improve team performance, effective collaboration with others, and change management in the workplace. Students thrive in the interactive class environment consisting of lectures, group breakouts, practice sessions, and online assignments. As a member of CYP, you will be able to access expensive courses at a fraction of the price, courtesy of BCIT.
2017 – 18 BCIT Leadership Courses
Course #1: Leading a Team in the Digital Age
Course #2: Leading a Team Towards Operational Excellence
How do I get more information or register?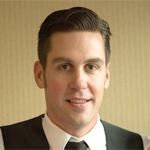 The leadership course provided tools to help me define my personal leadership style and has made me more conscious of the traits and skills required to be an effective leader. Thanks to the course facilitator, the learning environment was interactive and engaging, I would highly recommend this course!
Sean Baxter
Port of Vancouver
In partnership with: