The Peer Leadership Forums brings together teams of high-performing young leaders on a monthly basis to share ideas, personal goals, and insights. The result is new friendships, new perspectives, skills development, and a lot of fun. Each PLF team is a diverse group of emerging thought leaders representing a wide variety of industries, who together, find innovative solutions to challenging barriers afflicting the business community in the Greater Vancouver region.
Why join a Peer Leadership Forum team?
Lead: Dive deeper into topics covered at CYP and broader Board of Trade events
Connect: Develop friendships with a diverse, motivated and high-performing group of young professionals
Innovate: Compete with other PLF teams in the annual Big Idea Pitch Contest
Contribute: Support causes that matter to you
How do I enroll in a CYP Peer Leadership Forum?
To join, Members are invited to complete an online application form within the application period (July- October). Once your application has been approved, you will be placed on a team that is formed based on each individual team Member's age / life stage, industry, and goals. The objective is to develop diverse teams that have unique skill-sets, experiences, and industry expertise.

Application Deadline: October 17, 2018
What can I expect once I join a Peer Leadership Forum?
By joining a Peer Leadership Forum team, you can expect to connect with the next generation of C-suites in the Greater Vancouver area. You can also expect to have a lot of fun, develop great friendships, learn about different industries in the process and work hard to solve a key issue affecting our city and beyond. Here's what you can expect:
Attend the PLF Kick-Off event in November
Participate in the annual Big Idea Pitch Contest, a contest that challenges teams to solve a key issue afflicting Greater Vancouver's business community (photos from last year's pitch event can be found here)
Participate in at least one of CYP's Community Outreach Initiatives with your team
Host one team meeting per year, which includes managing the venue, setting the meeting agenda, etc.
Attend at a minimum 5 of the 6 team meetings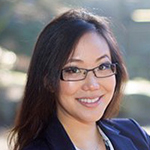 The Peer Leadership Forum is one of the most valuable aspects of the CYP Program and I highly recommend that young professionals sign up for this membership benefit. It's an opportunity to get matched up with a small group of other passionate individuals that are interested in professional development and personal growth. GVBOT provides the framework for these monthly meetings, but it's up to each group to determine their own goals for what they want to achieve. I valued the opportunity to be appointed Team Captain, and lead a group of bright, young individuals to encourage goal-setting, discuss currents events and workplace scenarios, all while honing my own leadership and organizational skills. The inaugural Big Idea Video Challenge was a lot of fun too - to tackle a pressing issue in greater Vancouver and create an impactful video that I could then share with friends, family and colleagues to try and make a difference.
Po On Yeung
UBC