These annual awards are presented in honour of the late Wendy McDonald, a Canadian business icon who served as the first female Chair of the Greater Vancouver Board of Trade in 1990.
It is an honour for me to serve as 2016-17 Chair of the Women's Leadership Circle — an organization that believes businesses truly thrive when women are fully engaged at all levels. Diversity helps us to be a more authentic reflection of our customers and the communities where we live and work.
Fiona Douglas-Crampton
2016-17 Chair, Women's Leadership Circle
Greater Vancouver Board of Trade
---
Diversity Champion
The nominee is a sponsor of diversity and equality at an organizational level. This individual promoted systematic change within their organization. Both male and female nominees are being accepted for this award.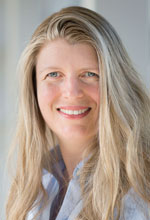 2017 Winner
Dr. Lesley Shannon
Professor, SFU and NSERC Chair for Women in Science and Engineering for BC/Yukon
"I love to learn new things and am motivated by the creation of 'highly qualified personnel' (as opposed to products). I'm a big believer in the idea that success belongs to the team and failure belongs to me. Helping people grow and achieve the best version of themselves is not only extremely rewarding but results in better outcomes from the team."
Community Catalyst
The nominee demonstrated positive and tangible impact or effected change in the Metro Vancouver community through their leadership capacity.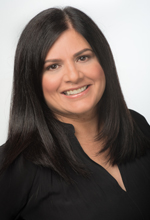 2017 Winner
Prem Gill
CEO, Creative BC
"I have always been in awe of people I know who have started their own businesses, risk takers and those going for the unknown. Here in Vancouver we have such a great start-up culture, it is in our DNA to go for it."
Entrepreneurial Innovation
The nominee started a game changing business or has become a successful job creator through entrepreneurial initiatives.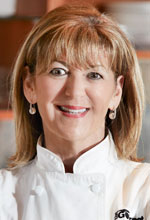 2017 Winner
Caren McSherry
Owner, The Gourmet Warehouse Inc.
"Success is not just defined by money, although that is the start. The ability to give back to your community by donations and volunteering is paramount. To mentor young entrepreneurs is important, as is having the respect of your peers. Being an expert in your field… you must have depth in knowledge."
Outstanding Mentor/Sponsor
The nominee imparted wisdom, experience, and knowledge with mentees in an impactful way. Both male and female nominees are being accepted for this award.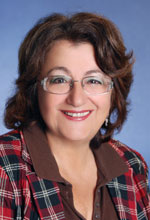 2017 Winner
Dr. Rabab K. Ward
Professor Emeritus, UBC
"Be prepared. Learn and acquire the knowledge and skills for the career you want. You must also have a solid foundation in your personal and family life. Balance your personal life and your career. Know yourself and what you want. Be confident and reduce self-doubt. Be nice to all people you work with, not only to your boss. It is your peers, and not your boss, who determine whether you get promoted."
Women to Watch
The nominee has made a difference in her community or professional work force and exhibited undeniable promise. Nominees in this category are limited to women age 35 and under as of January 30, 2017.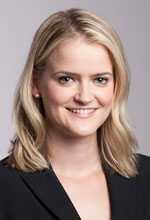 2017 Winner
Jessica Gares
Senior Communications Officer, Media and Issues Management, BC Lottery Corporation
"Without a doubt the most daunting challenge I faced was be hosting a 4.5-hour live talk show on CKNW for the first time. I felt ill I was so nervous. My first show was far from perfect but I was asked to host a second show as a fill-in. This experience taught me to never use fear as an excuse to turn down an opportunity for growth."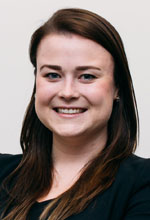 2017 Winner
Veronica Knott
Student, Bachelor of Applied Science, Mining Engineering at UBC
"I think the best advice I've ever received was to not be afraid to ask for help. Young women are often told a lot about independence and although this is essential part of leadership, the benefit of support should never be undervalued. Having people around you to help guide, give advice, mentor and support is essential to success."
---
Thank you to our Wendy McDonald Awards Judging Panel and the Women's Leadership Circle Recognition Committee for selecting this year's recipients.
2017 Wendy McDonald Awards Judging Panel:
Anne Marie Butler - Craig Hemer - Patricia Vickers - April Yau - Jan Grude - Lori Mathison - Brenda Lea Brown - Christine Raphael - Evi Mustel - Brian Best - Natasha Jung - Karen MacMillan - Tracy Renzullo - Penny Omnes - Lisa Buch
WLC Recognition Committee:
Bridgitte Anderson - Katherine Lazaruk - Lisa Wittet - Monique Steensma - Heidi Worthington - Jennifer Ingham - Karina LeBlanc
---
Past Recipients: