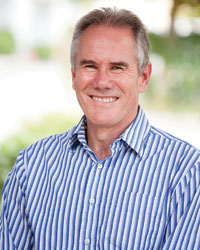 By Arthur Klein
Energy and Sustainability Consultant

February 2015
Simple measures could save companies 20 per cent on bills. So, what's stopping you?
Want to increase your profit margin? Want to reduce your overheads? Want to get cash incentives from utilities? Want to be doing the right thing for the environment? Of course you do!
Most business owners — and hopefully most employees — would answer yes to those questions. So, why is it that 90 per cent of businesses we walk into with our energy consulting hats on could save 20 per cent or more on their annual bills?
Big business, small business, industry commerce — it's the same everywhere. Usually it's standard stuff that's not being done, such as changing light bulbs and switching things off. Most businesses don't pay much attention to their energy usage and costs. That's a shame, because it means they're missing a great financial opportunity. Money going down the drain, literally in some cases!
I've been helping businesses save energy for more than twenty years and I think I know what's stopping you. I've heard all the excuses – "I haven't got the time," "I haven't got any free cash," "We're too busy with a major project," "I don't think there's much to save," or "My energy costs are small compared to my wages or raw materials costs."
I understand you're busy doing what you do, making what you make, and keeping your customers happy. I'm not saying give up your day job, but I think we all need a different perspective. Consider this: if you could reduce your energy costs by 20 per cent, what would you need to do instead to have the same benefit to your bottom line. Take a deep breath and we'll look at some numbers.
Let's say your company has total annual sales of $20 million, a profit margin of $2 million (10 per cent) and your annual energy costs are $1.6 million (8 per cent). If you have a guaranteed costeffective way through energy saving measures to reduce that $1.6 million down to $1.3 million (19 per cent savings), your profit margin becomes $2.3 million (11.5 per cent). Or, to put it another way, you'd have had to sell another $3 million of goods or services to have the same effect. Perhaps to do that you'd need a new product line, more sales staff, increased levels of marketing or more advertising. Let's face it, none of these come free or are guaranteed. And if your profit margin was only 5 per cent, you'd have to sell another $6 million to have the same effect. Need I go on?
Well, perhaps I do need to go on, because many companies still aren't making this a priority.
Throw into the mix that energy costs are only going up in the long run; BC Hydro promised us 28 per cent increases over a five-year period, starting with 9 per cent last April. Add in that maintenance costs are reduced when you run equipment less and in a more controlled way. Consider that you can promote your "green program" on your website and everywhere else. And don't forget utilities want to give you money to help.
Finally, there are companies out there who will do it all for you from start to finish so you really don't need to give up your day job. And there are finance companies that can set up a lease to own contract with you so you can spread the costs over a number of years. In many cases, energy savings can outweigh the costs of the lease, so the whole deal is revenue positive. In other words, you get it all done for zero net outgoings plus some cash each month! So really, what is stopping you?
Adrian Partridge is a Member of The Vancouver Board of Trade's Small Business Council and President of ClearLead Consulting, a North Vancouver energy and sustainability consulting company. For more on the Small Business Council and how it can help your business prosper, visit boardoftrade. com/SBC.
---