Trade Series
Trade Forum 2017: Opportunities in an Uncertain Global Economy
Register Now
Friday, October 27, 2017
7:15 AM
Location:
TBA
Downtown Vancouver
Members
Individuals: $179 + GST
Table of 8: $1,600 + GST

Non-members
Individuals: $358 + GST
Table of 8: $2,240 + GST
Schedule:
Registration & Buffet Breakfast: 7:15 - 7:45 a.m.
Program: 7:45 a.m. - 12:30 p.m.

With Brexit, NAFTA renegotiations, and the U.S.A.'s withdrawal from the Trans Pacific Partnership, we are entering a new era of global trade volatility that will have a significant impact on the Canadian, British Columbia, and local economies. But has the rise of protectionism opened new opportunities for Canada to recalibrate our global trade efforts – south, east, and west?
Join us on Friday, October 27, for the Greater Vancouver Board of Trade's inaugural Trade Forum. This half day conference will bring together leading trade policy experts, business thought-leaders, senior government officials and media to discuss the future of NAFTA, trade in the Pacific Rim, European trade, the Pacific Gateway and how new policies and regulatory changes may impact your business.
Speakers to be announced soon!
Why Attend:
Learn from leading trade policy experts about how changing global trade policies may affect your business.
Hear from leading CEOs on the shifting political landscape that will impact global trade.
Great networking opportunities!
Session 1
The future of trade in North America
Nearly one year into Donald Trump's presidency, where do we stand with our country's largest trade partner? What do the NAFTA negotiations mean for business in B.C.? How will the softwood industry be impacted? What's next for bilateral trade with Mexico? This panel aims to take a deep dive into the future of continental trade.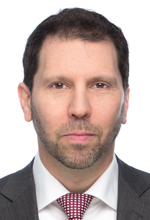 Matthew Kronby, Partner, International Trade and Investment Law, Bennett Jones, Toronto
Session 2
The future of trade in the Pacific Rim
With the U.S.A.'s withdrawal from the Trans Pacific Partnership, what does the future of trade look like in the Pacific Rim? Are we headed towards a bilateral trade agreement with China? This panel of experts will examine the future of emerging trade markets in the Asia-Pacific region.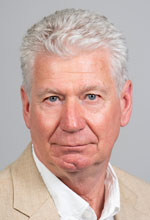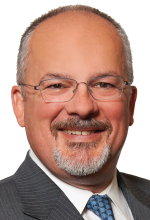 Stewart Beck, President and Chief Executive Officer, Asia Pacific Foundation of Canada
Moderator: Milos Barutciski, Partner and Co-Head, International Trade and Investment Law, Bennett Jones, Toronto
Session 3
The future of trade with Europe
With Brexit underway, how will this affect CETA? What would a Canada-United Kingdom free trade agreement look like? This panel will explore the future of Canada's trade relationship with Europe.
Session 4
The future of trade and the Pacific Gateway
As Canada's gateway to the Pacific, greater Vancouver's air, rail, and marine ports are essential for the health of our provincial and national economies. Hear from a panel of business leaders on what's next for Canada's most active trade corridor.
Sponsorship Opportunities
Do you want to gain direct access to the senior-level audience at this event? As a sponsor, you will benefit from enhanced visibility, which can lead to new business and increased brand recognition. We offer a wide range of opportunities. To discuss how we can help boost your business, call Lisa at 604-640-5484 or email .