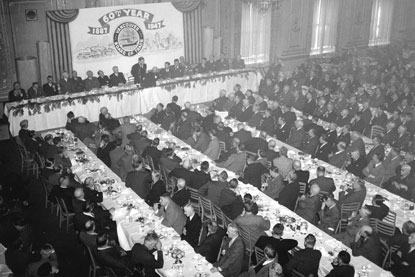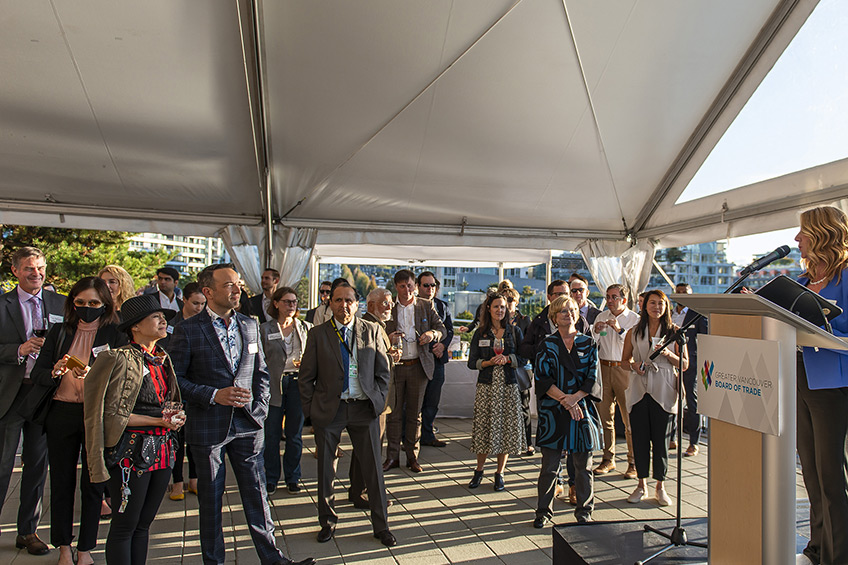 We accelerate business success
Since its inception in 1887, the Greater Vancouver Board of Trade has been recognized as Western Canada's leading business association, engaging Members to impact public policy at all levels of government and to succeed and prosper in the global economy. With a Membership whose employees comprise one-third of B.C.'s workforce, we are the largest business association between Victoria and Toronto. We leverage this collective strength, facilitating networking opportunities, and providing professional development through four unique Signature Programs. In addition, we operate one of the largest events programs in the country, providing a platform for national and international thought leaders to enlighten B.C.'s business leaders. (History and Milestones)
---
We impact those who work, live, or visit here
Our efforts and influence have resulted in major and lasting benefits to businesses, residents, and visitors alike. Some of our notable successes include:
The Canada Line to YVR
The Nexus pass that expedites passage between U.S. and Canadian borders
The Greater Vancouver Economic Scorecard 2018, which measured our region among 20 jurisdictions across the globe
Bringing many elite speakers to Vancouver, such as Bill Clinton (more than once), Hillary Clinton, Justin Trudeau, Richard Branson, and many more who have addressed the business community with their thought leadership and knowledge.
---
Our purpose, mission, and vision
OUR PURPOSE: To lead, unite and champion business to ensure Greater Vancouver is thriving and our region is the best place to live and work.
OUR VISION: To be an active, innovative, trusted, credible business organization, known for influencing decision-makers, and educating, connecting with, and engaging our communities.
OUR MISSION: To provide leadership, information and connections, and public policy support that help ensure the Greater Vancouver region is competitive and the preferred Pacific Gateway for trade, commerce, and travel.
WE ARE informed, respectful, principled, collaborative, and professional.