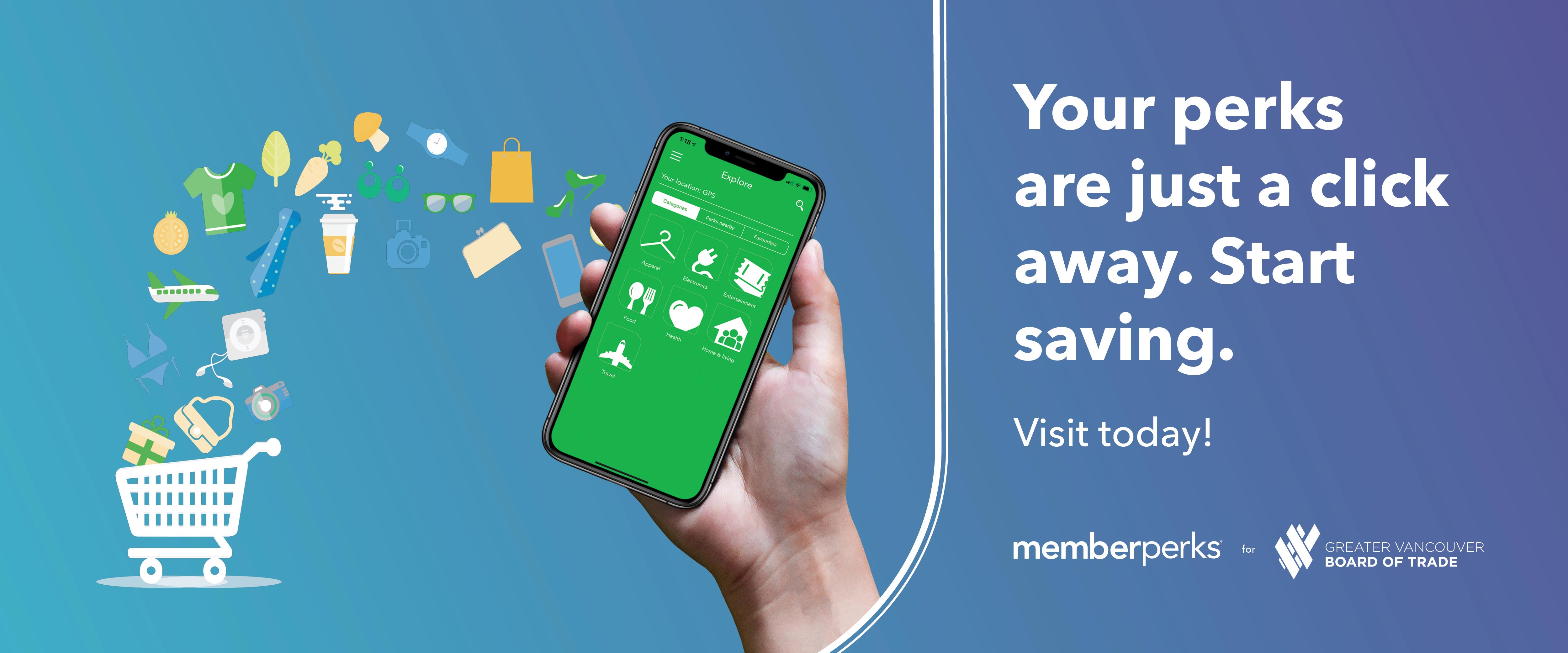 Members of the Greater Vancouver Board of Trade have access to special deals and discounts from 3000+ local and national brands such as Panasonic, Adidas, Nissan, Telus with MemberPerks® by Venngo
From your desktop or app on your smartphone you will have easy access to take advantage of the savings.
Start saving today.
Login to the GVBOT website using the orange login in the top right hand of this page
Login button will change to your first initial, click on it
Select Dashboard
Make note of your Account number as you will need it to set up your MemberPerks® account
Click the button below to set up your MemberPerks® account
CREATE YOUR ACCOUNT AND START SAVING TODAY!
If you have questions or need help accessing your GVBOT Member Account ID email