EXECUTIVE COMMITTEE
Chair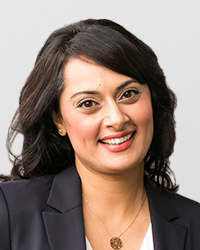 Juggy Sihota-Chahil
Chief Growth Officer
TELUS Health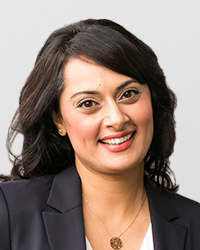 Juggy Sihota-Chahil
LinkedIn
A telecom executive with more than 25 years of leadership experience, Juggy has enjoyed a fulfilling and rewarding career with TELUS leading many emerging technology businesses and operations. She has a well-established reputation for building and leading high performing teams with some of the highest engagement scores and engagement transformations across the company. Juggy is known for her unrelenting focus on quality and efficiency combined with a genuine concern and commitment for all who work with her. Juggy has led ground-breaking service development initiatives and diverse portfolios, and gained invaluable experience in strategy, marketing and operations management at TELUS overseeing many different portfolios throughout her tenure.
Currently, as the Vice President of Consumer Health, Juggy is responsible for the national strategy, execution and operation of the Consumer Health business unit for TELUS Health. Juggy believes in empowering Canadians with the right tools, information and support so they can live happier and healthier lives. She is revolutionising access to healthcare in Canada with important products she has launched virtual care (Babylon by TELUS Health), curated health content in the TELUS Healthy Living Network, personal emergency response systems (largest Canadian-owned provider in Canada), personal health records and more. She was the executive producer for the critical documentary "PainKiller" on the opioid crisis ravaging our country.
TELUS Health transforms information into better health outcomes by ensuring valuable medical information is in the right hands at the right time. TELUS Health is also the largest healthcare IT company in Canada. TELUS is the leading provider of electronic medical records, pharmacy management software, remote patient monitoring and health benefits claims management in Canada.
Community leadership is a critical component of Juggy's leadership story. Juggy is the Vice Chair for the VGH & UBC Hospital Foundation Board, she is a Director for the Vancouver International Airport Authority (YVR), the Canadian Chamber of Commerce, and the Canadian Men's Health Foundation. She previously served as a director on the Justice Institute of British Columbia, the Vancouver Community Board, and the Vancouver Board of Trade's Women's Leadership Council. Juggy also serves as an advisor to the City of Vancouver on racial and social justice issues.
Juggy is the recipient of the Diversity Champion award at TELUS. This award recognises leaders who are champions of all diversity and celebrates those who leverage diversity of thought to help advance business strategy. Juggy received the Leadership Excellence Trailblazer Award by Canadian Women in Communications and Technology (WCT) as well as the Forty Under 40 award in BC by Business in Vancouver for her business achievements, inspirational leadership and community contributions. In 2019, Vancouver Magazine recognized her as one of the most powerful 50 people in BC.
Juggy holds an MBA from Queen's University in Kingston, Ontario. She has also completed Executive Development programs at Harvard and INSEAD.
Senior Vice-Chair
Walter Pela
Regional Managing Partner
KPMG
Walter Pela
LinkedIn
Walter Pela is KPMG's Regional Managing Partner leading BC's largest and oldest professional services firm with over 1,650 team members in 12 offices across the Province. Walter also serves on KPMG's National Clients & Markets Committee overseeing client service and market development across Canada, and on the Firm's National ESG Council and its Digital Executive Team, collectively responsible for digital and sustainability transformation. Walter also co-leads KPMG's Vancouver Ignition Centre, a disruptive innovation and design thinking lab dedicated to exponential technologies and business transformation. With a 30 year career at KPMG, Walter enjoys leading conversations with clients, business leaders and organizations on the challenges and opportunities at the intersection of digital transformation, business model disruption, and changing environmental, social and economic dimensions affecting businesses and their broader stakeholders. Walter has been recognized as a Fellow of the Chartered Professional Accountants (FCPA), as a Champion honouree by the Association of Women of Finance, as one of BC's Most Influential Leaders by BIV BC500, is part of the President's Group representing BC's Accessible Employers, serves on the Executive Committees and Boards of the Business Council of British Columbia, the BC Achievement Foundation and the Pacific Autism Family Network, and is a past Governor of the Canadian Tax Foundation and past Finance Committee Chair of UNICEF Canada.
Vice-Chair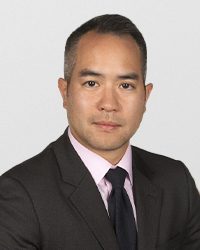 Stuart Louie
Co-President
London Drugs Group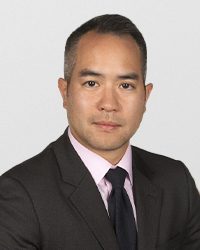 Stuart Louie
Stuart brings a wealth of legal and commercial expertise to the H.Y. Louie and London Drugs Group leadership teams, derived from his years with one of the leading business and litigation law firms in the United States. He focuses on strategic planning relating to business growth and development, working with teams at head office, and across the store network.

Stuart graduated from Duke University with a Bachelor
of Science in Economics, and a certificate in Markets and
Management. He completed his law degree at Duke Law School, and spent the next several years as a practicing attorney in the Finance and Commercial Transactions Department at Davis Wright Tremaine, in both their Seattle and New York offices.

Continuing his family's legacy of philanthropy, Stuart serves as a a Director of the St. Paul's Hospital Foundation, and a Trustee of the Vancouver Police Foundation.
Vice-Chair and Finance and Audit Committee Chair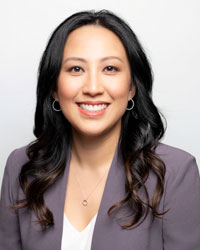 Diana Vuong, CPA, CA
Vice President, Finance and Chief Financial Officer
Vancouver Airport Authority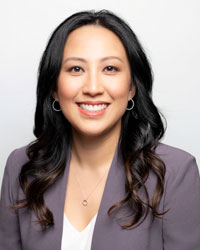 Diana Vuong, CPA, CA
LinkedIn
Diana Vuong is the Vice President, Finance and Chief Financial Officer at Vancouver Airport Authority, the non-share corporation that operates Vancouver International Airport (YVR). The airport plays a vital role in the region, enabling trade, travel and the exchange of knowledge, in service of the community and the economy that supports it. YVR was voted the best airport in North America for the twelfth consecutive year and was the only Canadian airport that earned the first COVID-19 Airport Excellence Award in 2021.
As a key member of the YVR Executive Team, Diana is involved in all facets of the Airport Authority's business and is responsible for finance, enterprise risk management and sustainability reporting. An innovative leader and driver of change, Diana delivers on both strategy and execution, with a firm understanding of what it takes to implement change.
Diana is a Chartered Professional Accountant (CA), holds a Bachelor of Business Administration from Simon Fraser University and worked at KPMG as a Senior Manager in the audit practice. Diana joined the Airport Authority as the Director, Finance and Controller in 2007 and has been in her current position since 2018. Diana also serves on the World Economics Committee of Airports Council International and on the Board of the Richmond Hospital Foundation.
Secretary-Treasurer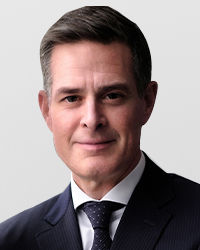 Todd Shewfelt
Regional Vice-President, Business Financial Services
RBC Royal Bank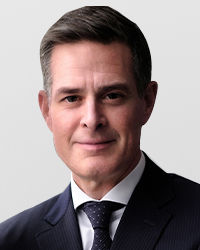 Todd Shewfelt
LinkedIn
Todd Shewfelt is the Regional Vice-President, Business Financial Services with RBC Royal Bank in British Columbia. He co-leads B.C's team of Commercial and Small Business bankers serving clients from 17 centres across the region. Clients include mid-sized private and public companies from all industries.
With almost twenty years' experience within RBC, which includes several leadership positions covering a broad range of customer markets; Todd has been actively involved in many local community organizations and boards, such has BC Children's Hospital and coaching his sons' baseball teams.
In Todd's spare time, you can find him enjoying a round of golf, cycling and spending time with this wife and two sons.
Policy Council Chair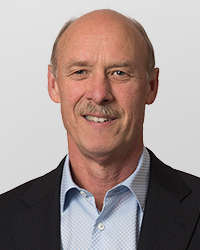 Brad Eshleman
Corporate Director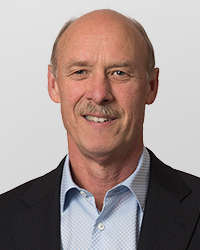 Brad Eshleman
Brad Eshleman was the President of Western Group Holdings Limited/Western Stevedoring Company Limited, a diversified transportation and logistics company. During his career at Western, Brad was active in growing and diversifying the Company with acquisitions and joints ventures including Coast 2000 Terminals, Interhold, Pacific Northwest Transportation Services, Squamish Terminals, Tidal Transport, Tymac Launch Services, BC Vehicle Processing Center, BMS Group Services and G3 Terminal Vancouver.
Educated at the University of British Columbia, Brad received his Chartered Accountant designation while articling with KPMG prior to joining Western and holds the Institute of Corporate Directors designation (ICD.D).
He was also active in numerous industry and government initiatives including serving as a Director and Past Chair of the BC Maritime Employers Association, Vice Chair of the Greater Vancouver Gateway Council, Chair of the BC Marine Terminal Operators Association, Chair of the BC Ports Competitiveness Committee, and past Director of the Western Transportation Advisory Committee. Brad also served as a Director and Treasurer for the Mission to Seafarers and is on the Cabinet Committee for the Business Laureates of BC Hall of Fame.
Brad now acts as an advisor to the transportation industry, Western and related companies.
Member at Large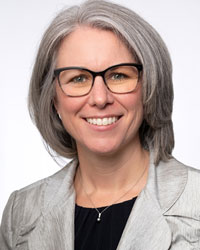 Jennifer Foster
SVP, Human Resources & Corporate Affairs
Western Forest Products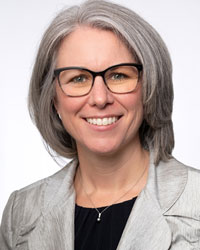 Jennifer Foster
LinkedIn
Ms. Foster is currently the Sr. Vice President, Human Resources & Corporate Affairs of Western Forest Products Inc., a publicly-traded, high-value, specialty forest products Company. Western operates primarily on the coast of British Columbia and Washington State, with lumber capacity in excess of 1.1 billion board feet and sources timber from its private lands, long-term licenses, First Nations arrangements, and market purchases. Jennifer moved to British Columbia in 2015 to join the executive team at Western.
Prior to moving to B.C., Ms. Foster worked in a global leadership capacity in the automotive industry. She currently sits on the Board of Trustees for the IWA-Forest Industry Pension Plan and has previous board experience as a Board member for AUTO21 (a national research initiative supported by the Government of Canada through the Networks of Centres of Excellence Secretariat) as well as for a number of charitable organizations.
Ms. Foster hold an Honours Bachelor of Psychology from the University of Waterloo and an MBA from the Schulich School of Business, York University.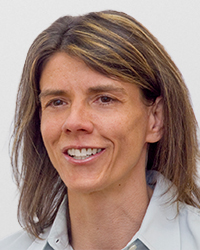 Jodi Evans
Managing Partner
Deloitte BC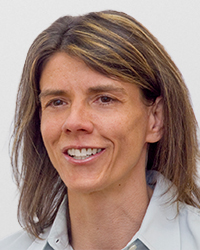 Jodi Evans
LinkedIn
Jodi is a Vice Chair for Deloitte Canada. She is responsible for working with the partner team to grow and develop the market in the BC region through relationship building and driving value for our clients. Her focus is on creating Impact through Brand and Eminence and long term value creation.
Jodi has developed her career by teaming with client executives in pursuing excellence. She is known for working collaboratively with her clients to address complex challenges and transformation initiatives. Integrity and leadership are the cornerstones of Jodi's practice with a passionate focus on her client's success. Jodi has a client base that ranges from global companies with complex business models to large public sector organizations and higher education institutions.
Jodi is a people leader who gains inspiration from working with the young, energetic, bright minds that Deloitte attracts and the expertise and knowledge of Deloitte's deep eminence nationally and globally.
Once part of Canada's Olympic basketball team and a Rhodes Scholar, Jodi's continues to be dedicated to achieving team results and has a deep passion for personal excellence.
Jodi completed at B.Comm from the University of Calgary and a PhD (D.Phil) from Oxford University.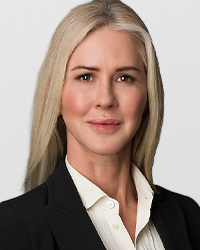 Susannah Pierce
President and Country Chair, GM Emerging Energy Solutions
Shell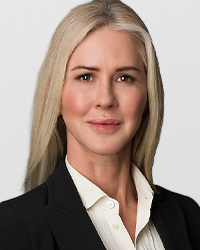 Susannah Pierce
LinkedIn
Susannah has held senior positions in the energy and technology sectors in Canada, the United States and Europe, most recently as Director of Corporate Affairs for LNG Canada.
She joined LNG Canada in 2013 as a Shell secondee and has been responsible for the project's federal and provincial regulatory approvals, Indigenous relations, government relations, media relations and community communications. Under her leadership, the project achieved federal and provincial environmental approvals on schedule and received unprecedented support from First Nations, communities and governments. .
Prior to joining LNG Canada, Susannah served as Vice President, Value Chain Integration, Shell Canada. In this capacity, she was responsible for identifying new business opportunities across Shell's multiple businesses in Canada. Prior to this position, Susannah was Vice President, Communications, Upstream International based in The Hague.
Susannah was previously Head, Government Relations for Shell Canada, where she established the government relations practice to support Shell Canada's Upstream, Downstream, and manufacturing businesses.
Prior to joining Shell in 2009, Susannah was Director, Government Affairs for TransCanada Pipelines based in the United States, where she was responsible for driving government policy at federal and state levels in support of TransCanada's existing power and pipeline interests, as well as new business development activities. Susannah was named one of Vancouver magazine's Power 50 in 2019 and on B.C. Business's 2015 Most Influential Women in Business list. She was also recognized as a 2019 Most Influential Woman in Business by Business in Vancouver magazine.
Susannah is a graduate of the Johns Hopkins School of Advanced International Studies (SAIS) and The George Washington University, and speaks English, Spanish and French. She lives in Vancouver with her two children, Robert and Gabriela.
Immediate Past Chair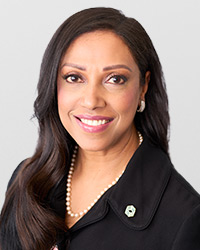 Radha Curpen
Vice-Chair, Vancouver Managing Partner and National Leader ESG Strategy & Solutions
Bennett Jones, LLP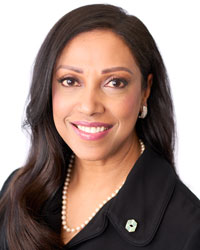 Radha Curpen
LinkedIn
Radha is the Vice-Chair, Managing Partner of Bennett Jones' Vancouver office, National Leader of ESG Strategy and Solutions, and co-head of the firm's Environmental Law Practice. Radha specializes in environmental, regulatory and Aboriginal law, including ESG, crisis prevention and management. Radha is the Senior Vice Chair of the Greater Vancouver Board of Trade (GVBOT). She is a member of the Board of Governors of the Business Council of British Columbia (BCBC). Radha is a member of the ESG Advisory Council to the Minister of Finance (British Columbia). Radha is also a member of the Board of Directors at Bennett Jones LLP. She is a member of the ESG Industry Working Group for the Canadian Association of Pension Supervisory Authorities' (CAPSA) for the development of an ESG Guide for pension fund investment and pension plan administrators. Radha is a trusted strategic advisor to some of the firm's most significant clients and has acted on a number of recent high-profile matters.
Radha is a recognized leader in the legal and business communities, and has been far ahead of the curve in advising clients on the importance of ESG and CSR. Radha works with the management teams and general counsel offices on regulatory investigations, Indigenous relations, Environmental, Social & Governance (ESG), crisis prevention, management and recovery and reputation management. She is a sought-after speaker and has recently led discussions on topics including ESG, crisis management and governance, women in leadership and in law, mentorship and sponsorship and overcoming barriers, equity, diversity and inclusion (EDI) in the workplace, the evolving role of general counsel in ESG strategy and Indigenous relations and rights, ESG and risk management, climate change and adaptation, energy transition and security.
Fluent in both French and English, Radha practices across Canada and advises on cross-border issues, including those relating to the United States.
Radha is recognized as a leading lawyer in many publications including Chambers Canada, Chambers Global, The Legal 500 Canada, The Canadian Legal Lexpert Directory, Best Lawyers in Canada, Best Lawyers in America, Finance Monthly, Who's Who Legal, and Lexpert Report on Business Special Edition for Energy, Infrastructure, and Litigation.
President and CEO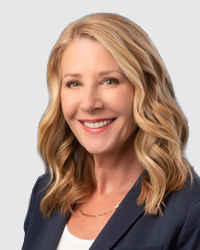 Bridgitte Anderson, ICD.D
Greater Vancouver Board of Trade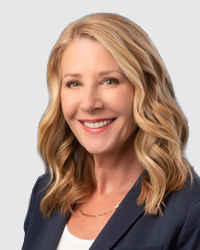 Bridgitte Anderson, ICD.D
LinkedIn
Bridgitte Anderson is the President and CEO of the Greater Vancouver Board of Trade - Western Canada's most active and influential business association. Her expertise spans a broad spectrum of disciplines including business, communications, government and public policy.
She is the first woman to lead GVBOT in its 133-year history and came to the organization from Edelman, a global public relations firm, where she led the Vancouver office, the city's largest communications agency.
Prior to that, Bridgitte was Press Secretary to former BC Premier Gordon Campbell and an award-winning journalist. As a core member of Premier Campbell's strategic advisory group, Bridgitte provided communications strategy during the 2009 BC election and the 2010 Winter Olympics. As a journalist, Bridgitte was a news anchor in Vancouver and Toronto.
Bridgitte is a graduate of the ICD-Rotman Directors Education Program and holds the ICD.D designation. She lives in North Vancouver with her two children.
2023-24 BOARD OF DIRECTORS