EXECUTIVE COMMITTEE
Chair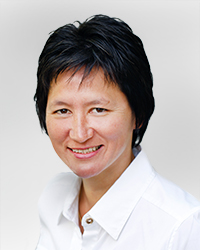 Kari Yuers
President and CEO
Kryton International Inc.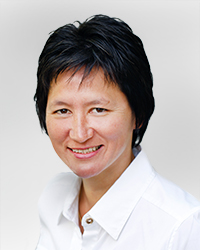 Kari Yuers
LinkedIn
Kari Yuers, FACI, is the 2019-20 Chair of Greater Vancouver Board of Trade. She was elected to the Board of Directors of the GVBOT in 2015. Kari is the President and CEO of Kryton International Inc., a concrete waterproofing manufacturer headquartered in Vancouver, BC, Canada. Best known for her ability to build organizations and effect change, Kari has led the charge in legitimizing the category of integral crystalline technology and the use of admixtures for concrete waterproofing and durability. Under Kari's leadership, Kryton has flourished from a family-run business to a company with offices and distribution in over 50 countries. Kari is also a Director for Export Development Canada (EDC), a Crown corporation dedicated to helping Canadian companies on the world stage as Canada's risk experts.
Kari received the EY Entrepreneur of the Year Award, Pacific Region, Business to Business Category in 2003. She went on to receive Awards of Merit and Professional Achievement from Construction Specifications Canada in 2002 and 2004, and the American Concrete Institute in 2005. Kari was appointed a Fellow of the American Concrete Institute (FACI) in 2010. In 2012 Kari received the Influential Woman in Business Award. Kryton was named one of the Best Companies to Work for in British Columbia for four consecutive years.
Senior Vice-Chair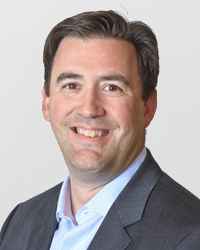 Brent Cameron
Board Chair
Boyden Canada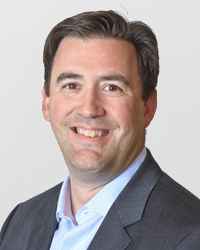 Brent Cameron
LinkedIn
Brent is currently Chair of the Board of Boyden Canada, one of the largest and leading executive search firms in Canada, with five offices and over 120 professionals across the country conducting critical executive placements from coast to coast. Globally, Boyden includes 70 offices in 40 countries, with Canada among the top three largest countries within the Boyden network.
Since 2014, Brent has served as Managing Partner of Boyden's Vancouver office. With a team of 30, the Vancouver office has been servicing clients in Western Canada for 47 years, conducting CEO and executive level recruitments for public sector, private sector, and not for profit clients.
In addition to his role as Chair of the Greater Vancouver Board of Trade, Brent is also a Board Member of the Take a Hike Foundation, an alternative education program that engages at-risk youth in BC. He is a past Board member and Chair of the Governance Committee of the UBC Alumni Association and a member of the United Way's Campaign Cabinet.
Vice-Chair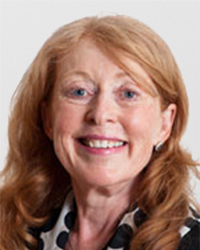 Mary Anne Davidson
Corporate Director
Secretary-Treasurer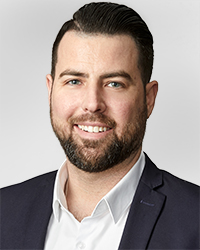 Christopher Lythgo
Vice President, Western Canada & the North
Business Development Bank of Canada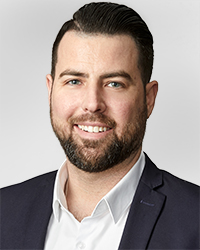 Christopher Lythgo
LinkedIn
Christopher is Vice President, Western Canada & the North at Business Development Bank of Canada. He has acquired a deep expertise in the SME space, having personally provided 350+ Canadian private companies with management consulting solutions to help them grow, become more efficient and enhance their management capabilities. Christopher now oversees marketplace operations and business development teams for BDC Advisory in the region, transforming it into one of the largest and fastest growing management consulting firms in Greater Vancouver.
Christopher is privileged to have served his country as an Officer in the Canadian Army (Reserve) and was a recipient of the "Top 40 Under 40" award from Business In Vancouver in 2017. He holds an Executive MBA (Corporate Finance) from Queen's University and attained the Certified Management Accounting designation (now Chartered Professional Accountants), receiving the organization's "Strategic Excellence Award" in 2010.
Christopher is the first and only student participant from our Leaders of Tomorrow (LOT) Signature Program to have advanced through the organization to a position on the Executive Committee of the Board of Directors.
Finance and Audit Committee Chair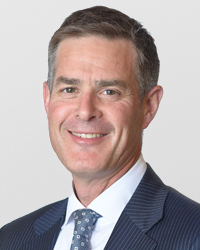 Todd Shewfelt
Regional Vice-President, Commercial Financial Services, B.C.
RBC Royal Bank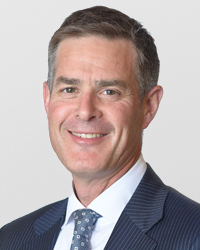 Todd Shewfelt
LinkedIn
Todd Shewfelt is Regional Vice-President, Commercial Financial Services with RBC Royal Bank. He is responsible for leadership and direction of B.C.'s team of Commercial Bankers serving business clients from 16 centres across the region. Clients include mid-sized private and public companies from all industries that are based in B.C.
Todd has been with RBC for 14 years, and during his banking career, has held a number of leadership positions covering a broad range of customer markets. Throughout his career he has been actively involved in many local community organizations and boards.
World Trade Centre Committee Chair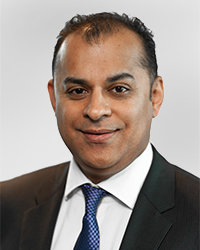 Robin Dhir
President
Twin Brook Developments Ltd.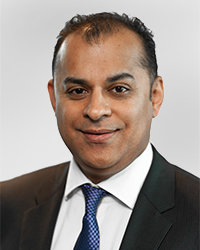 Robin Dhir
LinkedIn
Robin Dhir is a seasoned sales, marketing and communications executive who has a passion for challenge and community service. He is president of Twin Brook Developments Ltd. which focuses on the development, construction and management of real estate. Simultaneously, Robin is a strategic advisor with Fasken.
Robin plays an active role in both the Metro Vancouver's business community and South Asian Community. One key role is as BC Co-Chair of the Canada-India Business Council. He is the founding chair of 'A Night of Miracles' gala benefitting BC Children's Hospital which has raised $6.2M to date. He is also a founding cabinet member for the Business Laureates of BC Hall of Fame Cabinet which has raised over $15M for Junior Achievement of BC. He is a director with the BC Children's Hospital Foundation and the United Way of the Lower Mainland. Also, serves as a Director of the Abbotsford International Airport Authority.
Robin was named as one of BC's 100 Most Influential Indo–Canadians by the Vancouver Sun. He was selected amongst an accomplished group of young professionals by Business in Vancouver as one of BC's Top 40 Under Forty.
Robin earned his BBA from Simon Fraser University where he continues to serve on the Beedie School Advisory Board and the President's India Advisory Council. He enjoys spending time with his three children, wife and extended family. In his spare time, Robin coaches his son's soccer team and takes an active role in public affairs.
Immediate Past Chair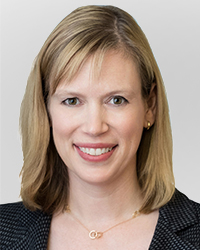 Lori Mathison
President and CEO
Chartered Professional Accountants of British Columbia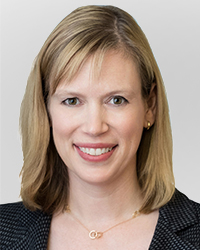 Lori Mathison
LinkedIn
Lori Mathison, FCPA, FCGA, LLB, is President and CEO of the Chartered Professional Accountants of British Columbia. She also serves as Chair of the CPA Western School of Business.
Previously, Lori was the Managing Partner of the Vancouver office of Dentons Canada LLP, where she was a Partner in Dentons' Tax Law Group. She has been recognized by her peers as one of Canada's leading lawyers in the area of Tax Law by the Best Lawyers in Canada publication, and has served as a Governor of the Canadian Tax Foundation.
Lori also serves on the Dean's Advisory Committee at the UBC Centre for Business Law and on the Faculty Advisory Board for the Sauder School of Business at UBC.
Member at Large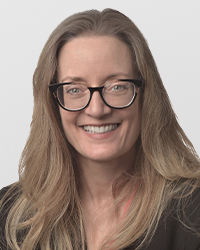 Kirsten Sutton
Chief Technology & Information Officer
Vancity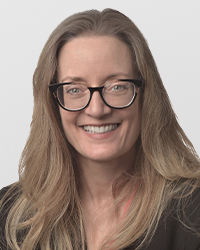 Kirsten Sutton
LinkedIn
Kirsten Sutton is an unconventional tech leader. From a professionally trained chef, Kirsten Sutton navigated a significant career pivot to become one of Vancouver's most celebrated tech execs. As Chief Technology & Information Officer at Vancity, Kirsten oversees all of Vancity's technology operations as well as drives the organization's digital strategy linking technology, members and community.
Before her appointment at Vancity, Kirsten spent 25 years at SAP across a variety of roles, most recently as Managing Director for SAP Labs Canada, the 3000-strong development organization across the country.
Her experience in the tech sector spans 25 years. But that only tells part of Kirsten's story.
Apart from being regarded as an energetic, inspiring and authentic leader, Kirsten is a highly engaged community leader: co-chair of the Government of BC's Presidents Group which champions accessible and inclusive workplaces and director of BC Tech, Greater Vancouver Board of Trade and Science World.
A recipient of many awards, Kirsten has been recognized as a YWCA Woman of Distinction and received a Business in Vancouver Influential Women In Business award. She is also an in-demand speaker with more than 35 engagements a year in person and through the media.
An inquisitive thinker, Kirsten explored 24 different jobs early in her career before she set out on a technology path. The most interesting? You'll have to ask her, but Private Investigator would be up there.
Kirsten holds a Bachelor of Arts degree in linguistics and creative writing from Western Washington University and a Bachelor of Arts degree in English with honors from the University of California at Irvine.
Kirsten unleashes her creativity through cooking and writing. Thanks to her university education and training as a French chef she has created and served thousands of meals, published several short stories and theater productions as well as continues to plug away at a half-written novel.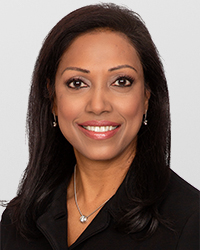 Radha Curpen
Vancouver Managing Partner, Co-Head of Environmental Law practice and Aboriginal Law practice
Bennett Jones, LLP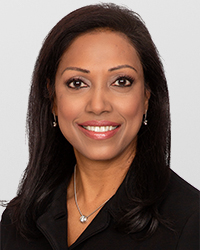 Radha Curpen
LinkedIn
Radha is the managing partner of Bennett Jones' Vancouver office and co-head of the firm's Environmental Law practice and Aboriginal Law practice. She specializes in Environmental, Aboriginal, Environmental, Sustainability and Governance (ESG) and Regulatory matters, and the transportation of dangerous goods. Radha provides strategic counsel to clients with regards to regulatory compliance, the management of environmental risks, the defence of environmental litigation, the avoidance and defence of environmental related prosecutions, crisis prevention and management, Corporate Social Responsibility, mitigating business disruption and providing reputation management.
She was an Adjunct Professor at the University of Toronto Faculty of Law for the Sustainability and Corporate Social Responsibility course. She is called in British Columbia, Ontario, and Manitoba and is admitted to the New York Bar. She practices in both English & French. Recognized as one of Canada's leading environmental lawyers by The Best Lawyers in Canada, as a leading practitioner in environmental law by The Best Lawyers in America, in environmental law by Chambers Global and recognized among Canada's leading energy lawyers by Lexpert®.
President and CEO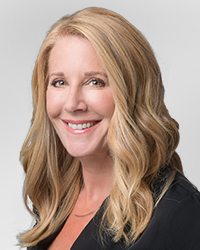 Bridgitte Anderson, ICD.D
Greater Vancouver Board of Trade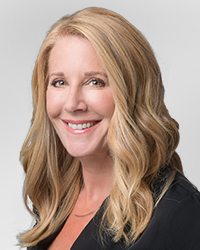 Bridgitte Anderson, ICD.D
LinkedIn
Bridgitte Anderson is the President and CEO of the Greater Vancouver Board of Trade - Western Canada's most active and influential business association. Her expertise spans a broad spectrum of disciplines including business, communications, government and public policy.
She is the first woman to lead GVBOT in its 133-year history and came to the organization from Edelman, a global public relations firm, where she led the Vancouver office, the city's largest communications agency.
Prior to that, Bridgitte was Press Secretary to former BC Premier Gordon Campbell and an award-winning journalist. As a core member of Premier Campbell's strategic advisory group, Bridgitte provided communications strategy during the 2009 BC election and the 2010 Winter Olympics. As a journalist, Bridgitte was a news anchor in Vancouver and Toronto.
Bridgitte is a graduate of the ICD-Rotman Directors Education Program and holds the ICD.D designation. She lives in North Vancouver with her two children.
2019-20 BOARD OF DIRECTORS