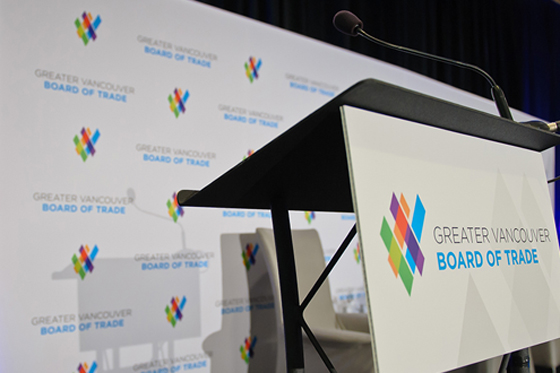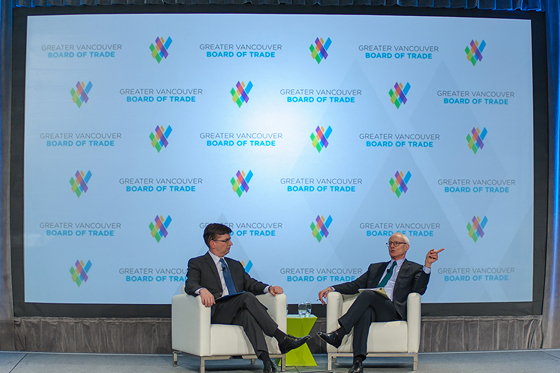 The Greater Vancouver Board of Trade is one of the busiest, most sought-after events platforms in Canada. As a result, we have to carefully evaluate the many event ideas we receive each month from our Members.
If you're interested in engaging with Greater Vancouver's business leaders, exchanging ideas, raising the profile of your company, and positioning yourself as a thought leader, we'd like to hear from you.
To help us evaluate your proposal, please complete the form below.
Thank you for your interest in speaking at the Greater Vancouver Board of Trade. We will be in touch with regards to your proposal.