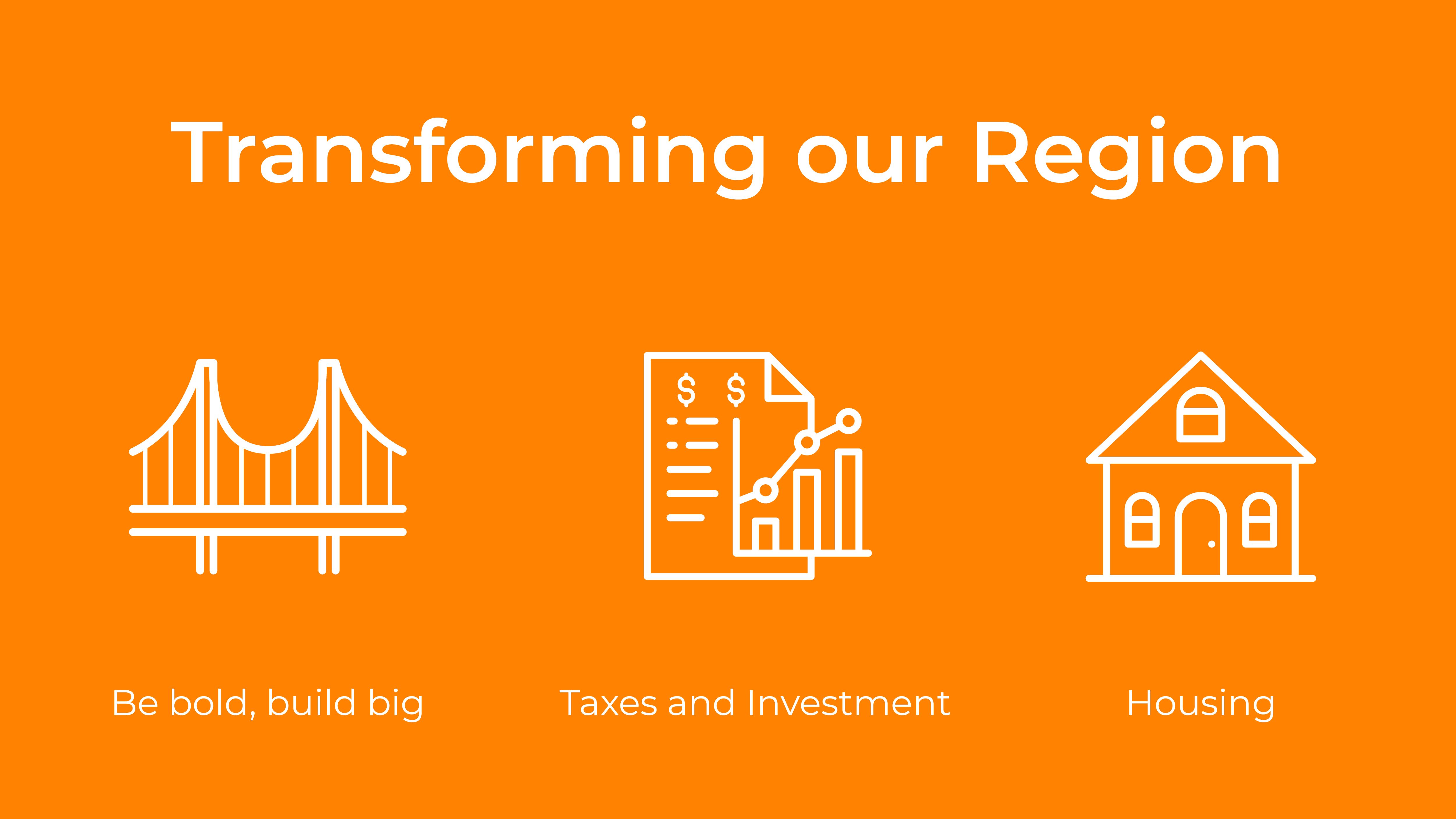 Economic recovery marks a key theme for the 2020 B.C. Election and Members believe the Government should prioritize creating more competitive investment conditions, investing in infrastructure projects to foster economic recovery and promoting investment should be top of the list for candidates. In addition, more must be done to address key regional challenges, including enhancing mobility and the movement of goods in and through the Greater Vancouver Gateway, and the lack of housing affordability.
Key issues for transforming our region as identified by our Members include Tax Competitiveness, Fiscal Responsibility, Housing Affordability, and Investments in Public Transit and Transportation Infrastructure
The most important measure the B.C. Government should prioritize for economic recovery is creating better/more competitive conditions for investment in the province (43%). Funding for large transportation infrastructure projects is the fourth most important measure (31%).
On the subject of infrastructure, the majority of respondents believe the B.C. Government should do more to:
prioritize new investments in transportation and infrastructure projects (62% Should do more, 28% Doing enough, 10% Unsure);
improve regulatory processes to support major projects (61% Should do more, 18% Doing enough, 21% Unsure);
increase trade-enabling infrastructure in BC (55% Should do more, 24% Doing enough, 20% Unsure).
A strong majority of members support the decision to extend the Millennium Line to UBC and other transit projects (82% Support, 13% Oppose, 5% Unsure);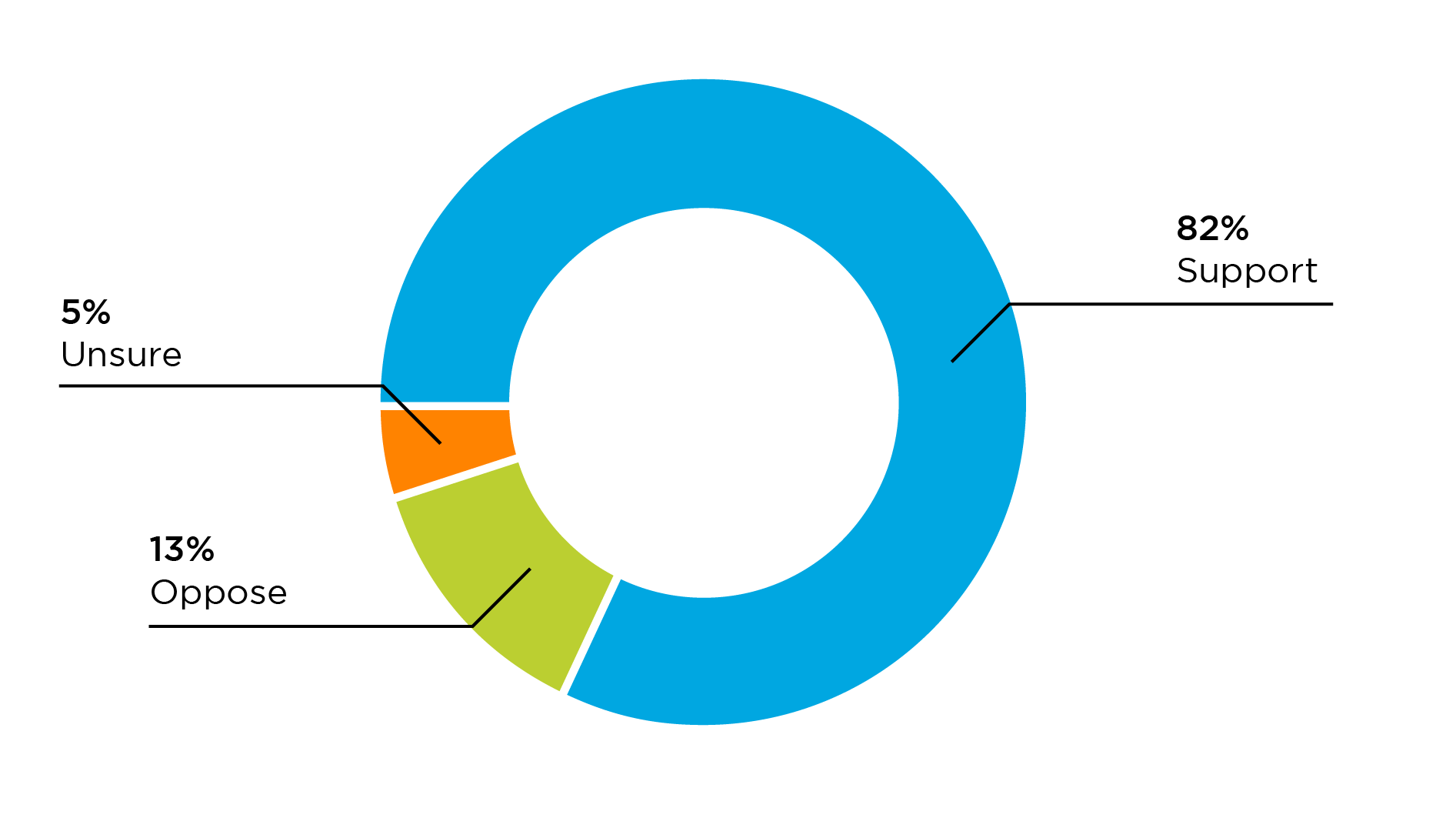 More than half of respondents do not support how the Province has approached the building/planning of the George Massey Crossing Project (52% not in support versus 20% in support, 28% Unsure).
With respect to energy and natural resources, there is strong support (86%) for the Government to pursue the responsible development of B.C. 's energy and natural resources. (86% Support, 9% Oppose, 5% Unsure)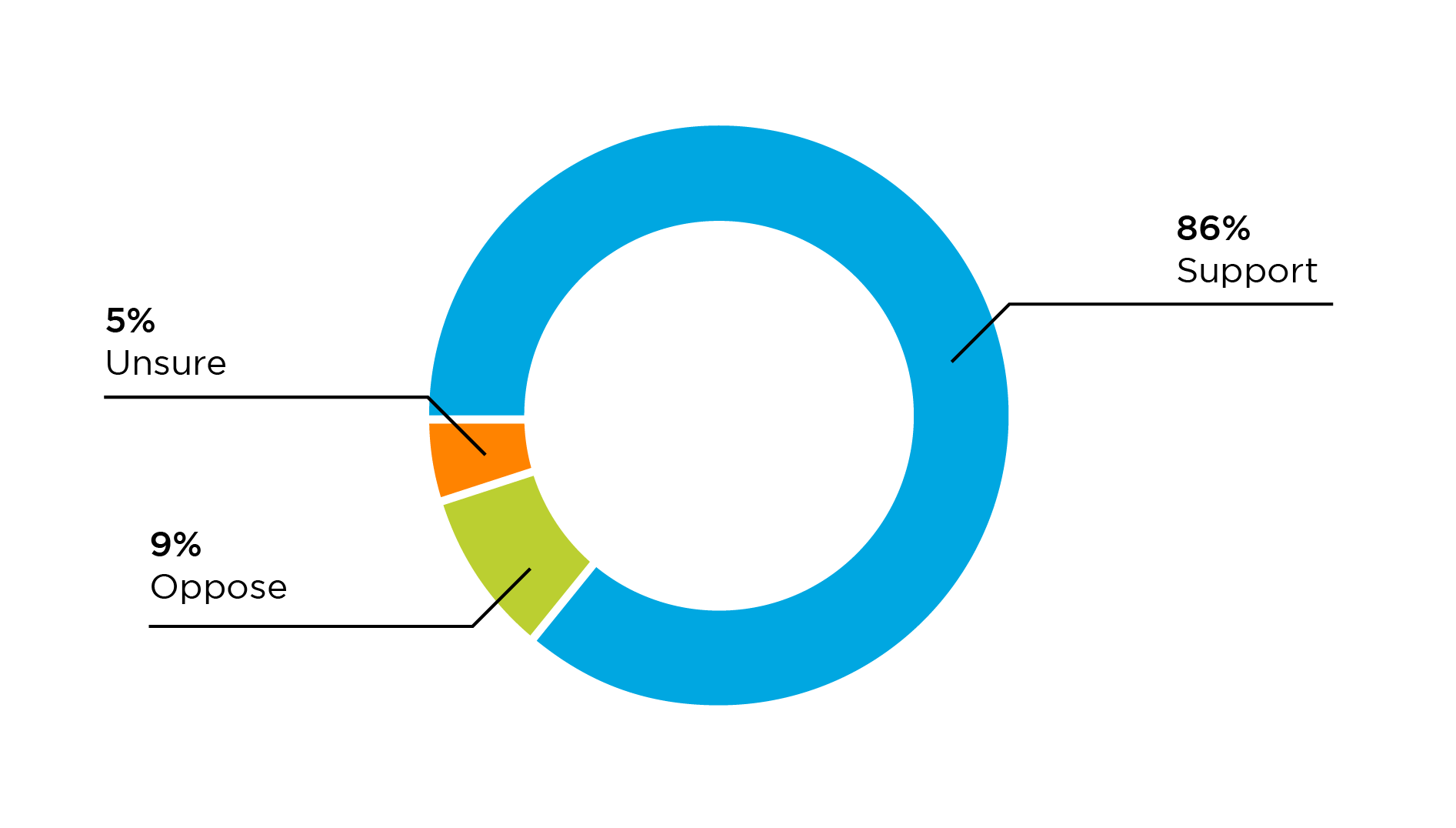 Less than a third (29%) of respondents believe the B.C. Government is doing enough to ensure the availability and affordability of housing (63% Doing enough, 29% Should do more, 8% Unsure)
The most important issue for members in the 2020 B.C. Election is Economic Recovery.
Tax Competitiveness (#2),
Fiscal Responsibility and Health Care (tied at #3),
Jobs (#4),
Housing Affordability (#5)
and Investment in Public Transit and Transportation Infrastructure (#6)
are also among the top most important election issues for Members