Agendas
---
Tuesday, December 1, 2020

9:00 – 9:05 a.m. | Welcome Remarks
9:05 – 9:35 a.m. | Keynote Address

Minister of Environment and Climate Change, Government of Canada
Moderator: President & CEO, Greater Vancouver Board of Trade

9:35 – 9:38 a.m. | Introductory Remarks

President, Ledcor Industries

9:38 – 10:10 a.m. | Keynote Address

President and CEO, Trans Mountain
Moderator: Vancouver Managing Partner, Co-Head of Environmental Law practice and Aboriginal Law practice, Bennett Jones LLP

10:10 – 10:55 a.m. | Session 1: Powering B.C. and the world

Chancellor, Kwantlen Polytechnic University | Owner, Kim Baird Strategic Consulting
Executive Vice-President, President Canadian Natural Gas Pipelines and President Coastal GasLink, TC Energy
CEO, LNG Canada
Moderator: Partner, Bennett Jones LLP

10:55 – 11:00 a.m. | Closing Remarks

Vancouver Managing Partner, Co-Head of Environmental Law practice and Aboriginal Law practice, Bennett Jones LLP
Thursday, December 3, 2020

9:00 – 9:05 a.m. | Welcome Remarks
9:05 – 9:30 a.m. | Keynote Address

Minister of Natural Resources, Government of Canada
Moderator: Vancouver Managing Partner, Co-Head of Environmental Law practice and Aboriginal Law practice, Bennett Jones LLP

9:30 – 9:45 a.m. | Keynote Address

President and CEO, Canadian LNG Alliance

9:45 – 10:25 a.m. | Session 2: New investments and technologies in B.C. driving energy security and environmental sustainability

Partner, Bennett Jones LLP
Vice President, External and Indigenous Relations, FortisBC
VP Business Development, Carbon Engineering
Moderator: Principal, Earnscliffe

10:25 – 10:30 a.m. | Closing Remarks

Vancouver Managing Partner, Co-Head of Environmental Law practice and Aboriginal Law practice, Bennett Jones LLP
Slido
---
Resources
---

Bennett Jones is one of Canada's premier business law firms and home to 500 lawyers and business advisors. With deep experience in complex transactions and litigation matters, the firm is well equipped to advise businesses and investors with Canadian ventures, and connect Canadian businesses and investors with opportunities around the world. Read our ongoing New Energy Economy Series, which focuses on the future of Canada's energy industry and looks at key developments at the provincial and federal levels and what they mean for businesses and investors.

FortisBC's 30BY30 target seeks to reduce our customers' emissions 30 per cent by the year 2030. Learn more about how we are working towards a lower-carbon tomorrow at fortisbc.com/30by30.

FortisBC has released a report from a leading energy and environmental consultancy that examines our proposed pathway to a lower carbon future and tests it over the next 30 years to ensure it would help meet the long-term climate and economic goals we share with the province. To read more about how deep emissions reductions can be made possible through our natural gas infrastructure, click here for the Pathways for British Columbia to achieve its GHG reduction goals report

At Parkland, we are proud to provide our customers with the energy and services they depend on today, while making investments that contribute to a lower carbon future. Our inaugural sustainability report highlights our established environmental, social and governance practices, including our leading efforts on the production of low-carbon fuels through co-processing at our Burnaby Refinery. The report also sets the stage for the development of an enterprise-wide sustainability strategy. Please visit our website to learn more.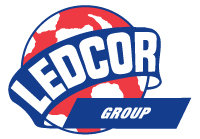 The Ledcor Group of Companies is one of North America's most diversified construction companies, serving the civil & infrastructure, oil & gas, pipeline, building, mining, power, and telecommunications sectors. Ledcor also owns operations in property investment, forestry, aviation, and marine transportation services.

CAPP outlines eight climate positions: commitments by Canada's upstream natural gas and oil industry to enable it to be a key, effective solution provider through innovation, collaboration and globally competitive strategies designed to meet the challenge to mitigate climate change. Read More