Housing Forum 2018: Taking Action
Register Now
Friday, May 25, 2018
8:00 AM
Members
Individuals: $229 + GST
Table of 8: $2,198 + GST

Non-members
Individuals: $299 + GST
Table of 8: $2,870 + GST
Schedule:
Registration & Breakfast: 8:00 - 8:30 a.m.
Program: 8:30 - 10:00 a.m.
Coffee & Networking Break: 10:00 - 10:15 a.m.
Program: 10:15a.m. - 12:00 p.m.

Housing affordability continues to be a major obstacle for our region's business community.
Last spring, we hosted our inaugural Housing Forum, which coincided with the release of a report, Unlocking Supply: Housing Affordability and the Missing Middle.
One year later, the cost of housing in B.C.'s major centres has continued to steadily rise, while available housing stock and rental vacancy have continued to dwindle. The lack of affordable housing is putting pressure on our economy — compromising our region's competitiveness and livability.
Since then, nearly every level of government has introduced policies to address the housing crisis. It remains to be seen how these initiatives will impact affordability in our region and impact our businesses and economy.
Join us for our 2018 Housing Forum, which will analyze the current state of housing in our region, examine the factors and forces at play, and foster a dialogue on the way forward.
Session titles and speakers to be announced.
Session 1
Getting to X: Policies and barriers for bringing more housing supply online
The objective of this panel is to map out how the region will achieve the housing goals set out by the various levels of government.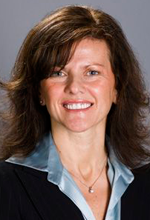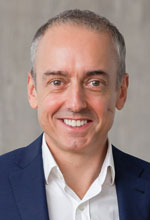 Lisa Spitale, Chief Administrative Officer, City of New Westminster
Andrew Ramlo, Vice President of Market Intelligence, Rennie Group
*Additional speakers to be announced
Session 2
The truths and myths of investment, capital, and tax policy: Uncovering the real impact of foreign capital, speculation, and policy
This panel will explore the role of foreign capital and speculation in our housing market, and tax policies pertaining to housing. Topics could also include Airbnb and Empty homes taxes. How will this impact the realities of housing in Greater Vancouver?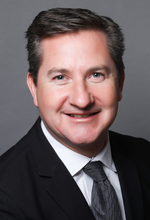 Paul Sullivan, Senior Partner, Burgess Cawley Sullivan & Associates
*Additional speakers to be announced
Session 3
Strategic Partnerships and Cooperation: How partnerships and cooperation could be the key to housing affordability in B.C.
There is no silver bullet in addressing housing affordability in our region. How can overlapping initiatives from different levels of government and the private sector work together to achieve a common goal?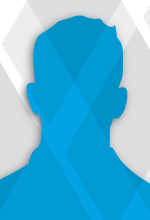 Brian McCauley, President and CEO, Concert Properties
*Additional speakers to be announced