In-person event
Economic Outlook Forum 2022 Presented by Scotiabank
Register Now
Friday, January 21, 2022
7:30 AM
Members:
Individuals: $199 + GST
Table of 8: $1,900 + GST

Non-Members:
Individuals: $299 + GST
Table of 8: $2,800 + GST
Schedule:
Registration: 7:30 a.m - 8:00 a.m PT
Program: 8:00 a.m - 12:00 p.m. PT
In-Person Attendance
In order to comply with Public Health Orders:
Proof of COVID-19 vaccination along with photo ID will be required to access this event.

Masks must be worn at all times when indoors unless when seated at your table.

If you are feeling unwell, please stay home.
We want you to be part of the discussion. To participate, go to slido.com and use the password #ECON2022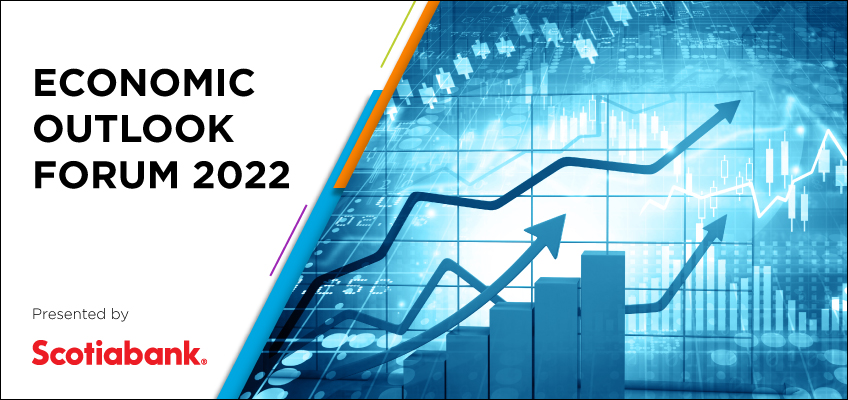 Assessing Economic Recovery and Charting the Path Forward
As British Columbia recovers from the severe economic hardship brought on by the COVID-19 pandemic, the need for a long-term vision for our economic prosperity is more apparent than ever. Over the last year, we have seen shifts in the structure of our labour and goods markets, leaving some sectors much better off and some sectors worse off than prior to the pandemic. We have seen major supply chain bottlenecks ripple across the country as devastating flooding, mudslides and labour and container shortages have delayed goods movement. 
In 2021, Canadians elected a new federal government, and British Columbians expect all levels of elected government to work together to lay the foundations for future prosperity. Now is the time for the government to work with the business community to develop a comprehensive vision for a prosperous and vibrant economy in our region and across our country. 
GVBOT's 33rd annual Economic Outlook Forum, presented by Scotiabank, will provide our region's business leaders with a detailed, insightful and timely look at the key challenges and opportunities facing Greater Vancouver, British Columbia and all of Canada. It is a platform to bring the government and the business community together to begin charting our post-COVID economic future. This is the kind of practical conversation our Members expect as they review their own plans for the new year and explore the opportunities amidst uncertainty, which makes this forum one of the "must-attend" events in the 2022 business calendar.
Keynote: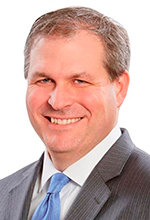 Jean-Francois Perrault
Senior Vice-President and Chief Economist
Scotiabank
Additional speakers to be announced.