Indigenous Opportunities Forum 2022 Presented by CN
Thursday, September 15, 2022
8:00 AM
Keynote Speaker:
Regional Chief Terry Teegee
British Columbia Assembly of First Nations
Schedule:
Registration and Breakfast: 8:00 - 8:30 a.m PT
Program: 8:30 a.m - 12:00 p.m. PT
Submit Your Questions
We want you to be part of the discussion. To participate, go to slido.com and use the password #NATIONSLEAD22
Sponsor Resources
CN Indigenous Relations
:
CN operates within or adjacent to nearly 200 different reserve lands of more than 110 First Nations and some Métis territories, in eight provinces. Working alongside Indigenous communities across the CN network, we make it a priority to strengthen our ties, cultivate and develop mutually beneficial relationships and create economic opportunities to work toward Reconciliation.
---
Among Canada's Indigenous peoples, the combination of entrepreneurial drive, long-term wealth management practices, and rising interest in public and private partnerships suggest the great potential for Indigenous communities to build economic success. At the same time, these opportunities are offset by legislative constraints on raising capital, the challenges of operating enterprises in remote places, and a historic legacy of distrust felt by Indigenous Peoples. Fortunately, Scotiabank's Indigenous Financial Services group is eager to tackle the most complex business problems facing Indigenous Peoples, through knowledge-sharing that helps commercial clients navigate the challenges.
---
As a leader in the shipping industry, Global Container Terminals is committed to a sustainable future for all — this is the foundation of our Global Commitment Program, which reflects our dedication to the environment, safety, and community. We are committed to promoting local economic growth and positive impacts in the community, supporting meaningful partnerships with Indigenous Peoples and communities, and continuing to provide a safe and equitable workplace for our employees, stakeholders, and customers.
---
CAPP: Canada's oil and natural gas producers work with Indigenous communities to achieve mutual benefits from responsible resource development, while mitigating environmental and social impacts of resource development. Indigenous communities and industry both benefit when strong relations are built on mutual trust and respect. The oil and natural gas industry understands the importance of reconciliation in Canada, and considers natural resource development to be linked to the broader Canadian reconciliation process. Responsible resource development contributes to reconciliation by supporting Indigenous economic prosperity and increased self-determination.
---
As the region's economic development leadership service, Invest Vancouver is guided by its vision of a dynamic and resilient regional economy that delivers prosperity for all. Indigenous businesses and communities are a critical component of achieving this vision. Invest Vancouver looks forward to joining the critical conversation on a shared pathway to prosperity and success.

Join the economic development arms of the local First Nations and leaders from the local business community for an event you won't want to miss. Learn first-hand from Indigenous economic development leaders about the dynamic and innovative partnerships they are creating and the creative projects they are leading to address the challenges and opportunities in our growing region. This event will also explore the significant role that Indigenous businesses and communities play in building a prosperous and equitable region and provide you with a meaningful learning opportunity for your business' reconciliation journey.
Indigenous Opportunities Forum 2022 will provide multiple opportunities to network with Indigenous business leaders and to hear directly from speakers who will explore the projects, partnerships, and opportunities of Indigenous Nations in the region. We will explore how capacity is being built, partnerships formed, and what actions are being taken to fulfill the Truth and Reconciliation Call to Action 92 to create inclusive prosperity.
Keynote: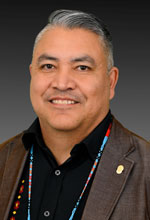 Chief Terry Teegee
Regional Chief
British Columbia Assembly of First Nations
Terry Teegee, is the elected Regional Chief of the British Columbia Assembly of First Nations and proudly serving his second term in this position. Terry's ancestry is Dakelh, Gitxsan and Sekani descent and is a member of Takla Nation. As a former Registered Professional Forester, Terry was responsible for looking after the forests, forest lands and forest resources. Terry is deeply involved in natural resources development and the pertaining policies. As Regional Chief, he was an instrumental voice in the development and historic passing of the Declaration on the Rights of Indigenous Peoples Act (DRIPA).
PANEL 1:
Working Together to Solve the Housing Crisis
Canadian communities need more housing supply to meet demand from current residents who are inadequately housed and future residents. Learn how Indigenous communities and industry are leading housing projects to fill the housing needs of the Greater Vancouver region and beyond.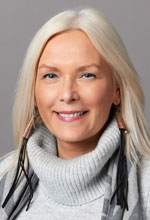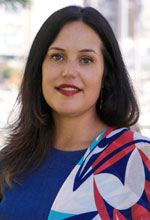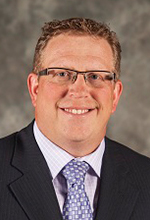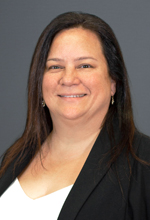 Brenda Knights, CEO, Vancouver Native Housing Society
Sarah Silva, Vice President of Real Estate and Development, Nch'ḵaỷ Development Corporation
Trent Zacharias, Director of Community and Indigenous Affairs, Cenovus Energy
Moderator: Kory Wilson, Executive Director, Indigenous Initiatives and Partnerships, BCIT
PANEL 2:
Economic Development & Creating Opportunities
This panel brings together experienced business leaders who will share results, and what they are learning from, recent projects and partnerships in the region. Learn how these projects are contributing to the economic growth of the region, as well as enhancing the communities involved.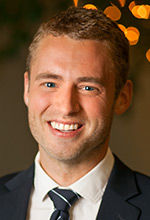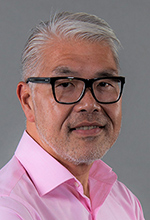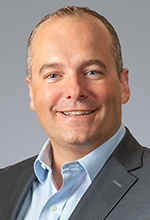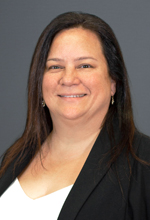 Jon Davey, J.D., M.P.A., Vice President, Indigenous Financial Services, Scotiabank
Stephen Lee, Chief Executive Officer, Musqueam Capital Corporation
Doug Slater, Vice President, External and Indigenous Relations, Fortis BC
Moderator: Kory Wilson, Executive Director, Indigenous Initiatives and Partnerships, BCIT
Presentations: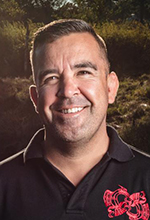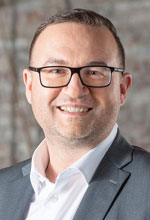 Chief Harley Chappell (xwopokton), Semiahmoo First Nation
Moderator: Marko Dekovic, Vice President, Public Affairs, Global Container Terminals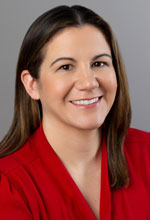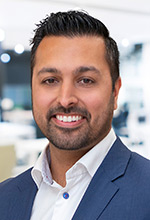 Mindy Wight, Chief Executive Officer, Nch'ḵay̓ Development Corporation
Moderator: Jameel Sayani, Regional Managing Partner for Northern B.C., MNP
CLOSING KEYNOTE: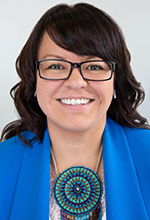 Sharleen Gale
Chief, Fort Nelson First Nation
Chair, First Nations Major Projects Coalition