In-person Event
Indigenous Opportunities Forum 2022 Presented by CN
Register Now
Thursday, September 15, 2022
8:00 AM
Members:
Individuals: $179 + GST
Table of 8: $1,700 + GST

Non-Members:
Individuals: $269 + GST
Table of 8: $2,600 + GST
Schedule:
Registration and Breakfast: 8:00 - 8:30 a.m PT
Program: 8:30 a.m - 12:30 p.m. PT
Submit Your Questions
We want you to be part of the discussion. To participate, go to slido.com and use the password #NATIONSLEAD22

Join the economic development arms of the local First Nations and leaders from the local business community for an event you won't want to miss. Learn first-hand from Indigenous economic development leaders about the dynamic and innovative partnerships they are creating and the creative projects they are leading to address the challenges and opportunities in our growing region. This event will also explore the significant role that Indigenous businesses and communities play in building a prosperous and equitable region and provide you with a meaningful learning opportunity for your business' reconciliation journey.
Indigenous Opportunities Forum 2022 will provide multiple opportunities to network with Indigenous business leaders and to hear directly from speakers who will explore the projects, partnerships, and opportunities of Indigenous Nations in the region. We will explore how capacity is being built, partnerships formed, and what actions are being taken to fulfill the Truth and Reconciliation Call to Action 92 to create inclusive prosperity.
Regional Development & Solving the Housing Crisis
Our region will require more than 250,000 new homes built over the next five or 10 years to meet demand from current residents who are inadequately housed and future residents who will move to Metro Vancouver. At the same time, there is a critical need for more industrial and commercial development to support our local economy. Learn how Indigenous communities are leading housing projects to fill the region's needs.
Panellist: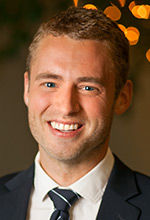 Jon Davey, J.D., M.P.A., Vice President, Indigenous Financial Services, Scotiabank
Additional panellists to be announced
MINI KEYNOTE: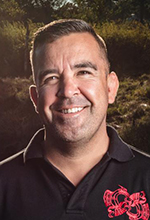 Chief Harley Chappel (xwopokton)
Semiahmoo First Nation