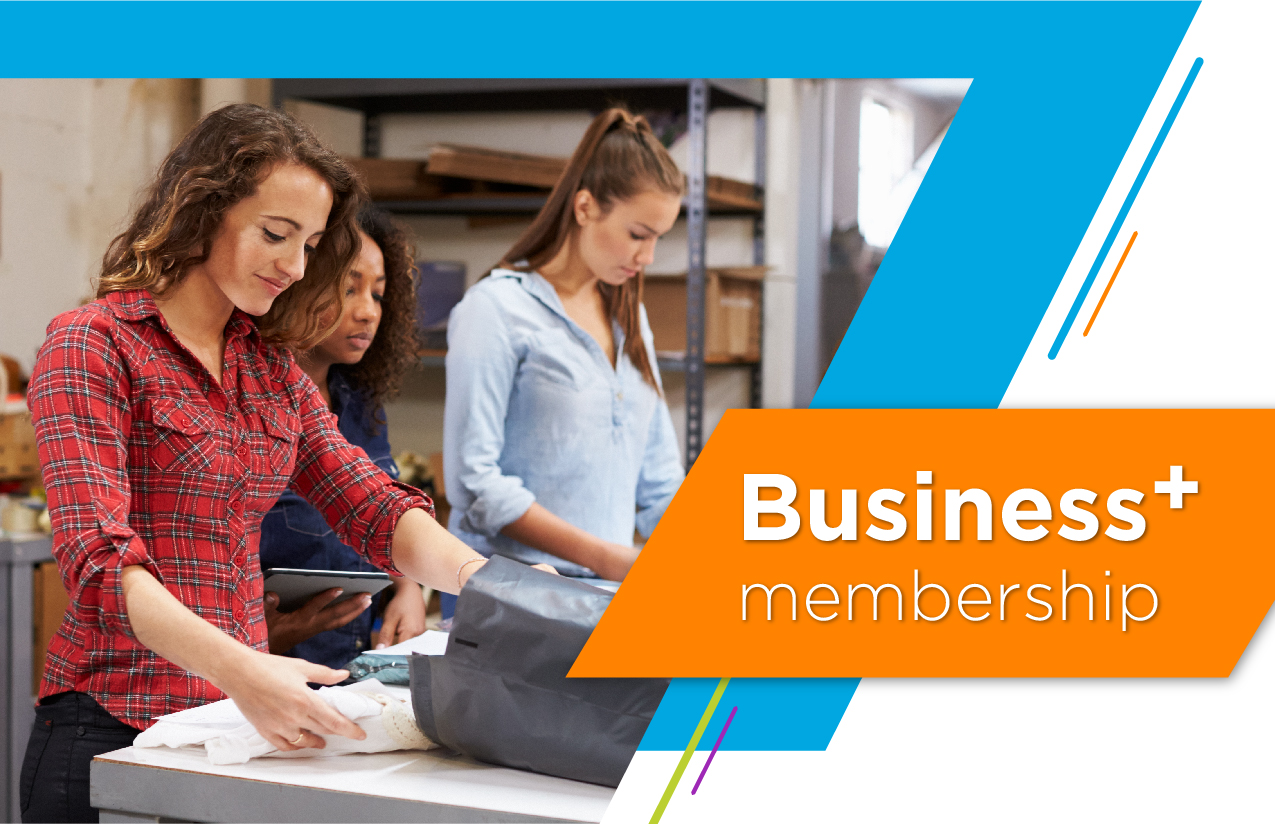 GVBOT stands as a strong and committed group of business professionals with a mandate to bring together the business community in Greater Vancouver. They accomplish this through various membership , educational and event initiatives that offers numerous networking opportunities. They are strong advocates for support of small business along with multiple sector inclusion. By actively getting involved, either as a member or vendor partner, benefits are seen in expanding your networking, educational opportunities and meeting like-minded entrepreneurs. This also enhances both business and personal growth as an individual.
Judy Reeves
Owner, Edge Catering
---
Perfect for small businesses or startups, our Business + level membership is designed for organizations looking to take the next step. This membership is ideal for companies wanting to expand their networks and engage with the Greater Vancouver business community.

Business Membership benefit highlights:
Full membership access for up to three employees
Access to member networking receptions
Up to a 50% savings off the non-member rate to most speaker events and policy forums
Bring up to three guests to events at the member rate 1
Eligible for all levels of event sponsorship
Host Member Receptions
Special deals and discounts from 3000+ local and national brands with MemberPerks
Provide exclusive offer on MemberPerks Program
Access to exclusive Signature Programs: DLC / SCS / LOT 2
Eligible to apply for participation on Signature Program Committees 3
Eligible to apply for participation on Policy Committees & Task Forces 3
Corporate listing in the online Member Directory 4
15% savings on advertising opportunites 5
Access to the Chambers of Commerce Group Insurance plan and Max Benefits program
50% savings off non-member rate for Certificates of Origin certification
Complimentary subscription to Business in Vancouver (BIV) newspaper
Receive a membership welcome package
Monthly payment program option
World Trade Centre Vancouver (WTC-V)

Two bursary placements for qualified companies in Trade Accelerator Program
Discounted rate for other workshops and series offered by WTC-V
1 Limit does not apply to table purchases 2 Some restrictions apply 3 Skills-based application process required - not all applicants are accepted 4 you may opt out 5 Excludes Sounding Board