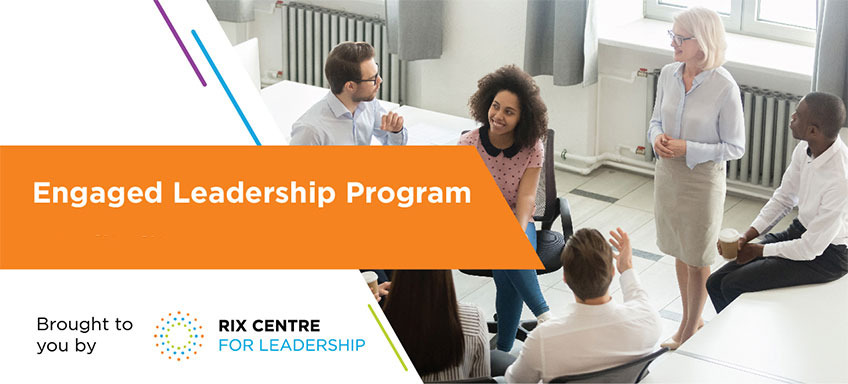 Engaged citizens make stronger, healthier, more connected communities. Future leaders with strong leadership skills, values, and community involvement are key to economic recovery and resiliency.
The Engaged Leadership Program is targeted at managers and entrepreneurs who are looking to take the next step in their career progression. The program will provide Resilient Leadership training, Mentorship, and Community Engagement opportunities for our future leaders.
The Greater Vancouver Board of Trade is committed to building thriving communities. The late Dr. Don Rix, a renowned philanthropist and Governor of the Board of Trade, was dedicated to supporting the development of young people. Through his generosity, the Rix Centre for Corporate Leadership Endowment was established in 2009 and has provided programming through our Leaders of Tomorrow mentorship program.
"Championing the next generation of leaders was a passion and priority of my Father. He would be delighted to see this program coming to life which will teach the many aspects of being an engaged citizen in business and in the community."
Said Laurie Rix, daughter of the late Dr. Rix.

Through the Rix Centre for Leadership, the Greater Vancouver Board of Trade will build on that vision and launch the Engaged Leadership Program in January 2022.
Who will benefit:
High-Potential Managers
Forward-Thinking Strategists
Innovative Leaders
Entrepreneurs and Intrapreneurs
Why participate:
Futureproof yourself for the workforce of today and tomorrow
Develop a network of peers and industry trendsetters
Establish yourself as a leader by contributing to the community
This program is valued at $2,500 per person. Limited spaces available to select candidates for $995 per person

The Engaged Leadership Program consists of 25-35 hours of course material, community outreach, and private roundtables with high-profile business leaders over a 6-month period. All program activities will be scheduled beginning in January and participants are required to attend all courses, roundtables/events, and participate in the community outreach activities. This highly interactive program is delivered through a hybrid model of partially in-person and partially online.

An undergraduate degree in any discipline - industry experience may be considered in place of an academic degree.
Have a minimum of five years of professional work experience, including two years of management or leadership role*.
Reside in the Greater Vancouver region for the duration of the program.
Strong written and verbal communication skills.
* Most participants have between 5 and 15 years of professional work experience.
Learning requirements: In order to earn a Certificate of Completion, participants must partake in all courses and complete all coursework by stated deadlines, participate in at least one (1) community outreach initiative, and attend all private roundtables by June 2022.