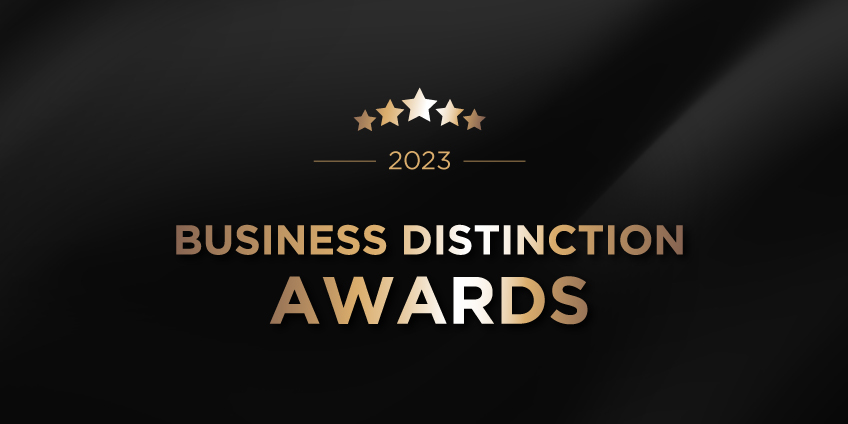 The Greater Vancouver Board of Trade's Scale-up Centre for SMEs (SCS) is pleased to present the 2nd annual Business Distinction Awards.
The Business Distinction Awards recognize businesses that have gone above and beyond to set themselves apart in the Greater Vancouver region.
Nominations for the 2023 awards are now closeed.
Finalists will be notified in June and the winners will be announced at a special event in October 2023.
Eligibility Criteria:
Nominees must be based in Greater Vancouver, B.C.
Nominees must be SMEs with no more than 250 employees.
Nominations are open to GVBOT Members and Non-members.
Nominators may submit nominations for more than one business.
Self-nominations are accepted.
A business may be nominated in more than one category but are limited to being a finalist or winner in one category only.
Nominations are due by 5:00 p.m. on Monday, May 8, 2023.
Award Categories:
Employer of the Year Award

Recognizes a business that has implemented best practices for recruitment and retention of employees, in the most recent financial year. This may include influencing employee motivation and happiness and creating an overall positive workplace culture.

Community Impact Award

Recognizes a business that has created positive impact in their local community through programs, partnerships, and/or volunteerism in the most recent financial year.
Two award sub-categories:

Non-profit business
For -profit business

Sustainability Impact Award

Recognizes a business that has established a culture of environmental stewardship and business practices that reduce negative environmental impacts and increase environmental awareness within industry in the most recent financial year.

Digital Transformation Award

Recognizes a business that has recently used technology to transform its products, services, internal processes, or customer interactions in the most recent financial year.

Business Growth Award

Recognizes businesses that achieved significant growth in sales, staff, and impact within Canada in the most recent financial year.
Two award sub-categories:

Businesses up to $5M in revenue
Businesses over $5M in revenue
Looking for the Business Reinvention Awards? Click here