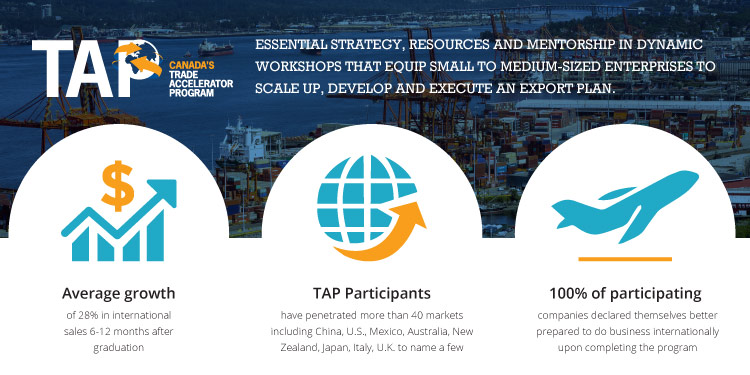 To apply for the Trade Accelerator Program please carefully complete the application form below. It will take approximately 10-15 minutes to complete this application form. To complete the application, you will need the following documents or information: Business Number (9-digit code given by CRA), Total Revenue, Export Revenue (if you are exporting) and Number of employees in your organization for the current year, previous year and 2 years prior. Please be aware that all questions in the form below are mandatory.
The data you enter will be used to evaluate your qualification for the program as well as provide workshop presenters with information on whom they are presenting to.
A member of the TAP team will contact you upon receiving your application.
Have questions? Call the TAP B.C. team on 604-640-5491 or email .
For details on when and where TAP takes place visit Program Dates.