During the local elections campaign, we feature the voices of our Members, who provide their thoughts on key regional issues. We will be updating this weekly, so do check back.
---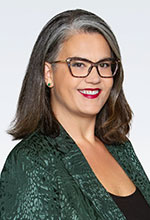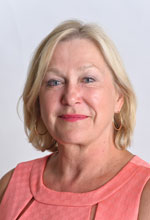 Anna Lilly and Evi Mustel
Posted on Tuesday, October 16, 2018
Affordable housing. Transportation. Overdevelopment. Crime. Taxes.
According to the VoteLocal survey of Metro Vancouver residents, businesses and civic politicians, released in early September, these five topics were identified as the most important issues facing local communities in the lead up to the October 20 municipal election.
It comes as no surprise that affordable housing came out on top. More concerning was our finding that almost half the region's residents and over a third of its businesses say they have recently considered moving away from the region due to affordability concerns. Residents and business owners expect affordability and quality of life to get worse over the next five years, however municipal politicians are more optimistic.
VoteLocal is a unique research project that compared the views of the public, businesses and politicians, and was conducted by Mustel Group and FleishmanHillard HighRoad, in partnership with the Greater Vancouver Board of Trade. It provided a snapshot of opinion before the civic election campaign really got going in mid-September.
So we asked ourselves: Have the top issues we identified in our survey turned out to be the topics most talked about on the campaign trail in this final week of the campaign? What can we learn from the chatter on social media, where a lot of the debate (good and bad) tends to take place in relation to elections?
We took a look at Twitter traffic over the past six weeks, to see the volume of conversation on the top five issues. By zeroing in on civic-election-related hashtags across Metro Vancouver municipalities, and searching for posts related to our top-five topics (and words related to these topics), we found the following ranking by mentions:
As a way to measure public interest in individual issues, social media is certainly not perfect. But it's telling that transportation issues (particularly related to public transit projects like the Millennium SkyTrain extension down Broadway, Surrey LRT, and bike lanes) are eclipsing housing in terms of the online debate.
We'll be publishing a deeper social media analysis, as well as Q&As with experts on housing, transportation and regional governance, at votelocalbc.ca in the final countdown to voting day. Here's hoping that discussions about the election — whether online or offline — translate into a good turnout at the ballot boxes on October 20.
⁂
Anna Lilly is Senior Vice President and Partner with FleishmanHillard HighRoad, one of B.C.'s leading public affairs and strategic communications firms. Evi Mustel is Principal of Mustel Group Research, a leader in opinion research and analysis in B.C. for the past 25 years.
---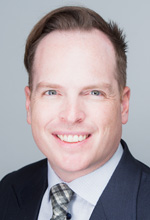 Joel Abramson
CEO
Fully Managed
Posted on Tuesday, October 2, 2018
It is a privilege to operate a business in Downtown Vancouver.
As the CEO of a leading-edge, IT solutions company located in the downtown core, I understand the tremendous growth opportunities and unfortunate inefficiencies of running a business in this region.
This includes two issues that are deeply interlinked: housing and transportation.
Our offices are located in the heart of the downtown core. Unfortunately, the majority of our staff cannot afford to live here and must commute to work. To help with this issue, we have moved our offices to be located next to the SkyTrain station. However, being close to the SkyTrain station means higher rents, which significantly adds to our operating costs. As we look to be at the heart of the action, and service the entire greater Vancouver region, this location is crucial and beneficial. Since our business operates 24/7, the transit options are still limited for our staff members that work late. The vast majority are forced to drive in.
The current issue of increasing congestion also drastically affects our bottom line. Every hour that our technician is in traffic costs our company — and our customers. This can be critical in an emergency. Ways to reduce congestion and support continued investments in transportation should be explored and implemented.
The high cost of living impacts our ability to compete with companies further out in the Fraser Valley. Vancouver is at the epicenter of B.C.'s technology hub. Hiring and retaining talent is fundamental to our success. With that in mind, it's paramount that elected officials explore innovative and creative solutions to address the housing affordability issues. The development of more diverse housing options, such as increased density downtown through the creation of secondary suites or laneway housing, is one way to help alleviate this pressure. As is encouraging employers to provide housing options to their staff – we would welcome a program where we could support offsetting housing costs for our skilled workers.
Education and awareness around the incredible opportunities that exist within our region can help support businesses and enhance Greater Vancouver's reputation as a place to do business. As a business professional with two young kids, I know this is a remarkable place to live, work, study and raise a family. Ensuring that we communicate this to the world is vital.
Being able to live and run a business in this world-class city has several advantages. However, there are some key challenges and inefficiencies that are hurting the business community. Policy changes to ensure businesses can retain talent, remain competitive, and thrive are crucial to the overall success of our region.
⁂
For more information on possible solutions to our region's housing and transportation challenges, see the Transit and Transportation section and Housing section of GVBOT's Local Elections 2018 Dashboard.
---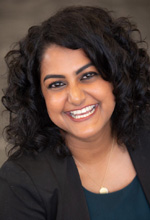 Rima Vasudevan
Policy Intern
Greater Vancouver Board of Trade
Posted on Tuesday, September 25, 2018
There's an app for that! As young professionals, we have gotten used to having the world at our fingertips. Ridesharing provides the ability to hail, ride and pay with ease.
Living in an exceptional city like Vancouver should mean access to safe and convenient transportation options. Ridesharing, if implemented properly, can enhance the current transportation network in the Lower Mainland by providing first-mile / last-mile options. As more people live, work and study in differing parts of Greater Vancouver, ridesharing options mean increased livability and accessibility.
When discussing ridesharing, the issue of additional traffic is always brought up. We must first account for the number of cars off the road from people now able to use ridesharing in isolation, or in combination, with other transit. The pooling options on popular ridesharing apps further reduces traffic and greenhouse gas emissions.
Ridesharing also improves the safety on our roads. Mothers Against Drunk Driving (MADD) has been very vocal in their calls for ridesharing services in B.C. to help reduce impaired driving. With cannabis legalization also right around the corner, ridesharing can provide options for a safer travel experience for residents.
Greater Vancouver is not an easy region to afford to live in, so the opportunity to bring in additional income through flexible part-time work is a definite advantage. While I lived in the U.S, friends of mine would drive for various ridesharing companies to earn extra money on the side. In today's gig economy, driving for a ridesharing company would be a great opportunity for a side hustle.
Ridesharing is also an important option for tourists visiting Vancouver. Familiarity with the international apps and likely having them already installed on their phones will improve their experience in Vancouver and their travels throughout our region. When travelling throughout South America, these apps were critical to my feeling of safety, familiarity, and comfort.
Understanding the need to ensure that everyone can afford to live here, I believe local governments can work with the provincial government to allow ridesharing and ensure the companies abide by the laws in the areas in which they are operating.
Ridesharing has changed the way the world travels and its time for Vancouver to get on board.
⁂
For more information on possible solutions to our region's mobility challenges, see the Transit and Transportation section of GVBOT's Local Elections 2018 Dashboard. For our recommendations on ridesharing and taxi modernization, visit boardoftrade.com/ridesharing.
---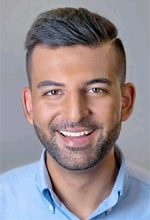 Humza Khan
Policy Representative, Company of Young Professionals
Associate, Boyden
Posted on Tuesday, September 18, 2018
Vancouver has a mobility problem, and although it seems to be a hot topic of discussion for local politicians and policymakers, it seems like little is being done to mitigate this situation.
In its "Social Indicators" category, the Greater Vancouver Economic Scorecard 2018 ranked our region 8th and 14th when analyzing the categories of non-car commuting and public transit railway length. Given that public transit is the primary form of commuting for many young professionals and students, we want our decision-makers to better represent the interests and needs of this demographic.
With a growing population and a steady increase in the number of cars, congestion-induced delays on our roads and bridges will only continue to increase, which further impacts mobility in our region. This is supported by the fact that Scorecard 2018 ranks our region 9th out of 19 international city-regions when it studied the average travel time to and from work for residents of our region.
Congestion in our region costs the economy over $1.4 billion each year, according to some estimates, so this issue is worthy of being a major talking point in the 2018 Local Elections. One of the solutions towards addressing this issue is mobility pricing, a thorough analysis of which was conducted by the Greater Vancouver Board of Trade and can be found here.
There is also a huge gap between the demand and supply of taxis in the region. One reason for this is that the Passenger Transportation Board, an independent tribunal that reviews applications and issues taxi licenses, only issues a fixed number of licenses in specific operating areas, which are well under the demand during peak times. The high-demand, low-supply scenario coupled with the fact that drivers must pay very high rates to lease or rent taxi licenses, are resulting in a much higher service price point, making taxis an economically inaccessible option for many young professionals and students.
Ridesharing services could easily address this service gap, but Greater Vancouver currently stands as the largest metropolitan region in North America without any ridesharing services. Affordability and freedom of movement for this demographic, therefore, is being adversely affected every day that ridesharing services are not operating in B.C.
On a macro scale, issues of housing affordability, the high cost of living, and inefficient (or lack of) intermodal transportation are having a negative effect on Greater Vancouver's economic competitiveness. If this trend continues, more and more young professionals might look towards other metropolitan city-zones that offer a better value for their hard-earned income and taxes.
As young professionals, we will inherit the good and bad done by today's decision-makers. Taking steps to further improve our transit network, address congestion on roads, and allow rideshare services to fill service gaps left by taxi operators ought to be a high-priority issue in the 2018 Local Elections, and those are issues that all young professionals and students should actively rally around.
⁂
For more information on possible solutions to our region's mobility challenges, see the Transit and Transportation section of GVBOT's Local Elections 2018 Dashboard.
---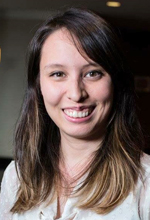 Yumi Mooney
Immediate Past Chair, Company of Young Professionals
Supply Chain Optimization Analyst, Vancouver Fraser Port Authority
Posted on Tuesday, September 11, 2018
The idea of owning anything in Vancouver seems to be an impossible dream for many young professionals.
At least — that's what we're told. We're constantly bombarded with stories in the news, on social media, and in casual conversation about housing affordability every day.
We see it in the countless open letters to Vancouver where our young colleagues write a Dear John to the city (and no one writes back). We hear it from our friends who get "demovicted" and suddenly have to scramble to find a new home. Or colleagues who bid dozens of times on places only to settle on a tiny apartment worth half of what they paid.
Over and over, we're told we can't own anything. Our region is unaffordable, unlivable. We get and propagate the message that owning real estate equals your worth in society, and home ownership with a V6- postal code is supreme.
The truth is, we're living through a transition in our region. The expectation of owning that detached home under $1 million within 20 kilometers of downtown has to go away, right now.
It sucks. A lot. There's no arguing that.
But, we aren't owed anything. Simply growing up in a place doesn't automatically entitle one to property. Nothing has been taken from us. And not owning real estate doesn't make anyone "less than" in society.
True ownership in a neighbourhood goes far beyond a mortgage.
It's your engagement in the community. It's considering the transportation infrastructure your driveway, and the parks, your backyard. It's getting educated about the development planned for your neighbourhood and taking action to help shape it. Renters and owners.
We can still work toward making our region livable for our generation and those to come. It won't be exactly what we expected as children, but what is?
My advice is this: if you want to stay here, own your community. Make your voice heard.
Read your official community plan. Go to your city council meetings. Most importantly, get out there and vote.
The 2016 census found that 360,000 people aged 24-35 live in our region. If each of us decides to stay silent, the policy framework that determines what our region looks like for the rest of our lives is decided for us.
We can make our region more livable for ourselves and our children if we get involved today.
Don't let the news tell you that you can't change the livability issues we face. Take ownership now.
⁂
Note: This article is representative of the author's personal views and opinions and not necessarily the views and opinions of the VFPA.
For more information on possible solutions to our region's housing affordability challenge, see the Housing section of GVBOT's Local Elections 2018 Dashboard.
---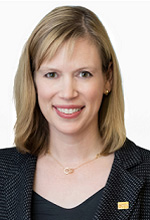 Lori Mathison
President and CEO Chartered Professional Accountants B.C. and
2018-2019 Chair of the Greater Vancouver Board of Trade
Posted on Wednesday, September 5, 2018
On Saturday October 20, 2018, voters across British Columbia will head to the polls for the 2018 General Local Elections.
In preparation for the upcoming election campaign, the Greater Vancouver Board of Trade surveyed our Members, in partnership with the Mustel Group and FleishmanHillard HighRoad, to understand the most pressing concerns on the minds of citizens and businesses across the Lower Mainland. Survey results are released today, September 5, 2018, and they can be found on our Local Election Dashboard which will be updated throughout the coming campaign.
The most significant issues identified by our Members are regional in nature - cutting across electoral boundaries. They span from housing affordability to transportation, human capital to business competitiveness.
Many of the finding in the survey were supported with quantitative evidence in the Greater Vancouver Economic Scorecard 2018 – a comprehensive analysis of the competitiveness of our region as a place to work and do business.
The findings of the survey and the Scorecard provide the foundation for the Greater Vancouver Board of Trade's Local Election Handbook, also released today.
The Handbook highlights the key issues and priorities of our Members. We anticipate that this resource will inform the current and incoming councillors and mayors, civil servants and regional bodies about the priorities of the business community in our region.
The Handbook is divided into four key sections. The first section, 'Housing' addresses the fact that Greater Vancouver is amidst a housing crisis. The lack of housing affordability in our region is severely hampering the ability of businesses to attract and retain talent, affecting productivity and growth.
Second, the Handbook addresses 'Transit and transportation'. Coupled with housing solutions, sound transit and transportation options can make our region an affordable place to live and do business. Moreover, given the significance of our region's role as Canada's Gateway to the Asia-Pacific, developing the necessary infrastructure and transportation will be critical to our national economic competitiveness.
Third, 'Regional coordination and governance' advocates for improving coordination among local jurisdictions. This is not only essential for successfully addressing our region's most pressing challenges but also for improving competitiveness on a global scale. It was the focus of the Special Lens chapter of GVBOT's Scorecard 2018, and is recommended reading for ideas on improving coordination and efficiency within our region.
The last section of the Handbook supports 'Addressing the fiscal setting'. Civic leaders are encouraged to consider the cumulative effects of the tax and regulatory burden, and the risks to the resilience of businesses – small, medium, and large – and the related consequences to our region's shared prosperity.
⁂
In addition, each week throughout the campaign period, a GVBOT Member will post about a local election issue that affects them. The Handbook and blog posts will give voice to our Members in respect of these important decisions that will impact the region in the coming years.
Our hope ahead of the 2018 local elections is that the Handbook and our Election Dashboard inform our Membership, local candidates and the voting public. Do check back with our Election Dashboard, as content will be updated frequently. And thanks for engaging in the local elections.