Trade
ccelerator
Program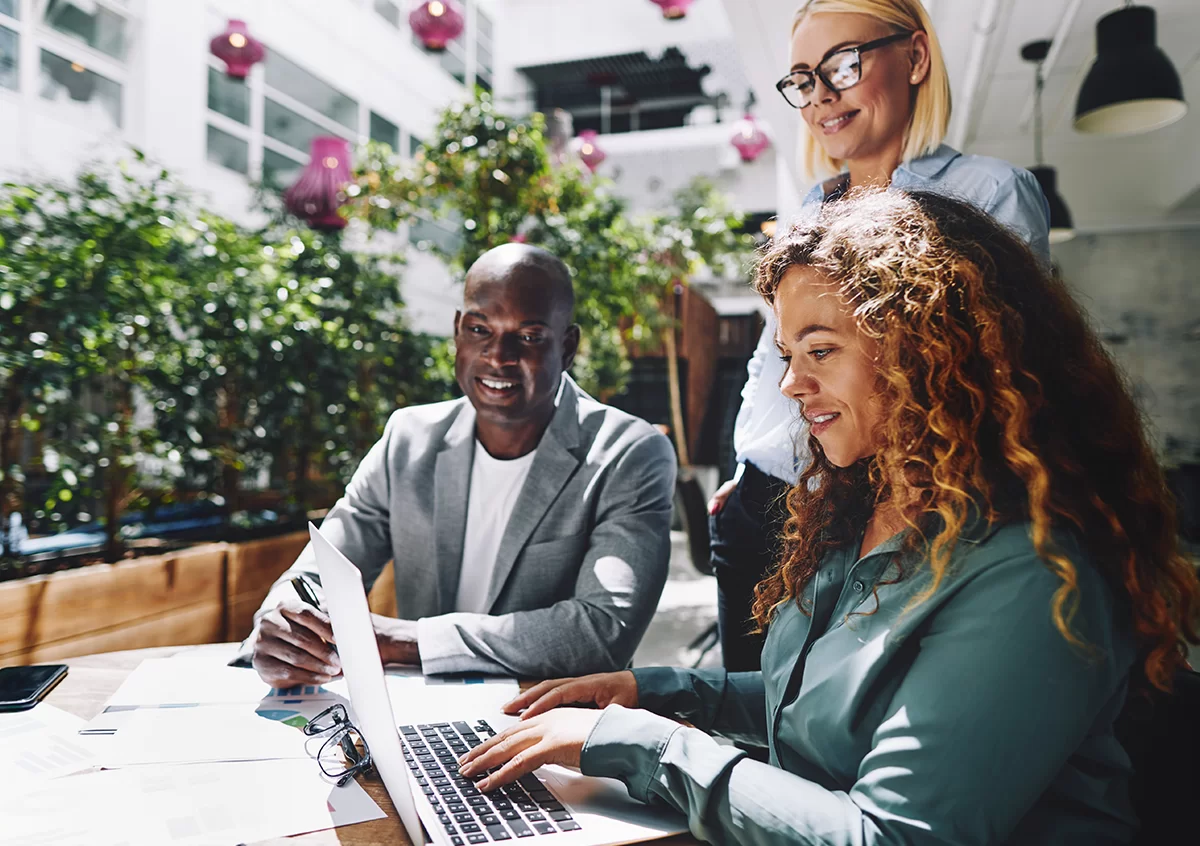 Propel your
business towards
global growth.
Join us for an upcoming session.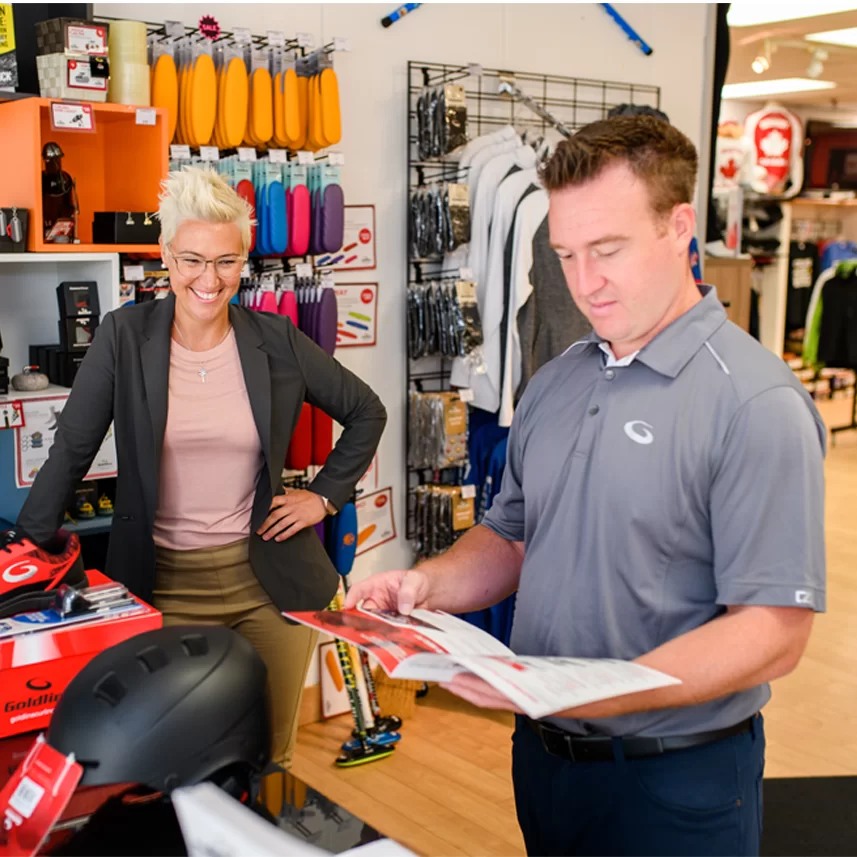 PREPARE FOR THE NEXT LEVEL OF BUSINESS
The Trade Accelerator Program (TAP) is an innovative initiative, designed to accelerate the strategic development of your business and to better prepare you for expansion into international markets.
In addition to our in-class program, virtual formats are now available, depending on the region. Please contact us for more details.
No other program offers a comprehensive process like the Trade Accelerator Program. TAP is a one-stop-shop that will get businesses ready to go global in just a few sessions, culminating with a customized strategic export business plan carefully vetted by top industry experts!
Our newly developed learning platform, specifically built around practical tips and practices for international selling, further distinguishes TAP as the benchmark program for entrepreneurs interested in exporting.
GROW WITH THE RIGHT TOOLS
We will connect your business with top industry experts, provide you with the necessary coaching needed to build a personalized export strategy, and equip you with the tools and resources to find success as you grow your business.
Highly interactive and hands-on approach using case studies, workshops, and team negotiations
Direct mentorship and highly personalized coaching by industry experts on a one-to-one-basis
Expertly curated content from both the public and private sector on our newly developed learning platform
High level peer-to-peer interaction, collaboration, and learning
Connections with key contacts locally and abroad
THE TAP ADVANTAGE
TAP offers a range of skills, experience, and individual mentoring and coaching across a broad spectrum of fields from legal, finance, global sales & marketing, taxation, logistics, etc. TAP graduates cannot say enough about this program; the benefits are unquantifiable!
Why Apply?
EXPLORE NEW MARKETS
69%
of participants are now actively exporting in new markets including China, India, Mexico, Japan, U.K., Italy, Sweden, and the US
GROW YOUR BUSINESS
18%
Average growth in export revenue after just one year
18%
Average growth in total revenue after just one year
BUILD CONFIDENCE
96%
of participants declared themselves better prepared to do business internationally upon completing the program.
REALIZE YOUR GLOBAL POTENTIAL
TAP opened our eyes to finance strategies we had not considered. Within two months, we acquired the necessary financing to take our company to the next level. This program will enhance your view of business, regardless of what stage of business you are at
Trying to get to this point on our own would have been near impossible or extremely time consuming.
PROGRAM OUTLINE
GET THE KNOWLEDGE NEEDED TO SUPPORT GLOBAL GROWTH.
The program is comprised of intensive workshops that familiarize participants with the available exporting resources, introduces high-level experts in key functions of international trade, stimulates peer-to-peer exchange of ideas & experiences, and provides guidance in recognizing and handling business challenges.
Participants will receive hands-on support from leading Canadian export advisors in the development of their export plan. Participants will tackle key sections of their export plan, detailing strategic objectives, market entry methods, international marketing plan, as well as supply chain and operational resources.
Over the course of the program, participants will develop their trade plan. They will have the full support of export advisors to guide and assist them in developing an export plan that is realistic, high quality, and fully integrated with their overall business strategy. All export plans receive a written assessment from our expert team.
The final phase of the program is focused on mentoring, constructive feedback, solutions, and reinforcing business relationships. After reviewing the export plan, participants will receive individual mentoring sessions from our expert partners where potential solutions and ways forward are explored. Participants will walk away with a complete Strategic Export Plan!
TAP HYBRID DELIVERY
The TAP Hybrid delivery is a 4-day program spread over 6 weeks including one-on-one mentorship sessions with public and private sector experts.
In-Person

Week 1

DAY 1: Support and Advisory Resources, Strategic Planning for Export Markets, and Building Capacity & Logistics
DAY 2: Value Proposition, Legal & Tax Implications to Going Global, International Finance, and eCommerce
DAY 3: Sales & Marketing for Global Marketplace, and Export Plan Outline

Virtual

Week 2
Week 3
Week 4

Export Plan Activity
Export Plan Activity
Export Plan Activity

Virtual

Week 5

DAY 1: Mentorship
DAY 2: Mentorship
E-Learning Platform
For each cohort, whether in-person or virtual, participants will have access to the new e-learning platform
The platform facilitates staying in touch with graduates, interaction with one another, peer to peer learning and engagement, mentorship, and access to learning materials and resources.

TIME TO ADVANCE
The Trade Accelerator Program is an award-winning, innovative program, designed to accelerate the strategic development of your business for expansion into international markets.
The program has been successfully operated by the Toronto Region Board of Trade since 2015 and has expanded across the country. World Trade Centre Vancouver has been delivering TAP across B.C. since 2017.
The Trade Accelerator Program is supported by the Mobilizing SMEs to Export initiative to assist in delivering Canada's Export Diversification Strategy.