Canada's Trade Accelerator Program
Essential strategy, resources, and coaching to help SMEs scale up, develop, and execute an export plan

TAP Canada provides companies with access to Canada's top exporting advisors, resources, and contacts, giving them the training and support they need to become successful international traders in their specific business sector.
TAP Canada has been successfully operated by the Toronto Region Board of Trade since 2015 and it is now expanding across the country.
World Trade Centre Vancouver is pleased to launch TAP Canada in British Columbia, a program that has rapidly gained momentum across the country with a reputation of achieving real results, fast.
Have questions? Call 604-640-5491 or email .
Ready to apply? Review the guidelines below, then complete our application form.
Eligibility Guidelines
A company applying to TAP Canada program should meet the following criteria:
Generates more than $500,000 in annual revenue
Is already exporting a product or service, but wishes to diversify its export markets - OR - Has taken exploratory steps abroad
Is willing to dedicate one to two senior representatives to participate in the program and apply its resources
Has a product or service with a strong competitive advantage as a result of quality or patent protection
Is a good corporate citizen, devoid of corruption, environment, and human rights violations
Apply Now
When it comes to business, I always ask myself "Is this the best and highest use of my time?" With TAP, it was an "absolutely." TAP is the rocket fuel that BC companies need to power beyond Canada's borders. The sessions effectively presented export-focused-concepts in the context of how to take action … immediately. Two words: Truly remarkable.
Marla Brock
CEO, Kidcoover Caregivers Inc. — TAP BC Participant
Why export now?
A more competitive Canadian dollar, limited domestic growth, and uncertainty in the U.S. have created the right climate for Canadian firms to diversify and go global.
Uncertainty in the trade relationship with our largest trading partner means that it is even more important for Canadian companies to prepare their companies for long-term success in international markets.
Trade Agreements in Europe and South Korea and a prospective agreement with the Pacific Rim nations make it an ideal time to expand abroad.
---
Through TAP Canada you can:
Navigate the complex global trade ecosystem
Leverage Canada's resources on trade and investment
Benefit from customized, face-to-face coaching and advice
Become familiar with international best practices
Develop and implement a new-market entry plan
Achieve export readiness
Expand your global trade footprint to grow revenue
---
Upcoming Workshops:
The TAP program puts fuel on the fire of entrepreneurship. The things you learn are not "nice-to-do's" they are "must-do's". I would highly recommend it to anyone looking to take their export game to the next level.
Dan Wainwright
President, PACRIM Distributors — TAP BC Participant
Program Steps
Step 1: Onboard
The program begins with an intensive two-day training session to orient participating companies on the program, the exporting resources available to them, and the fundamentals of exporting and international trade.
This session will be delivered by leading Canadian industry practitioners and export advisors through dynamic interactive workshops.
Step 2: Assess
Participating companies complete an intensive workshop to begin elaborating their export strategy and writing their export plan.
Experts in international business development provide individual coaching to each participant to guide them through an Export Assessment Tool which will then be analyzed by leading Canadian export advisors.
Each company receives a report outlining the strengths and gaps related to their Export Plan. Through this process, participating companies are matched with the Expert Partners to fill in the gaps.
Step 3: Activate
Expert Partners and export specialists of the WTC Vancouver will spend individual time with each participant to help them finalize their Export Plan.
By the end of the process, participating firms have a new Export Plan and begin to implement it with assistance from Partners and WTC Vancouver.
These organizations are resolved to help participating companies take the first step into a new marketplace.

Manufacturer of LED lighting
TAP Canada connected Core with senior executives from RBC and BDC, enabling access to funding needed
Results: Sales have grown to a projected $10 – $12 million annually from $3 million. Staff increased by 30%. New distribution centre opened in British Columbia. New distribution centre planned for U.S. in 2017
---

Manufacturer of fine-knit fabrics
Results: Increased sales to the U.S. by $300,000 per month since participating in TAP. Hired an Export Manager and found a distributor in Italy who now represents them throughout Europe. Signed an R&D agreement with the National Research Council Canada to study the effect of copper wire insertion in mattresses for alleviation of asthma.
---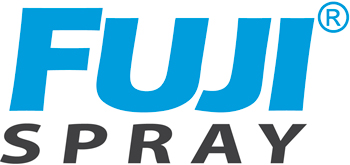 Manufacturer of HLPV paint spray systems.
Results: Increased participation in trade shows and reinforced relationships with their clients. 35% increase in sales to the UK. Now looking to hire a new manager for international expansion, a function currently handled by the CEO.
---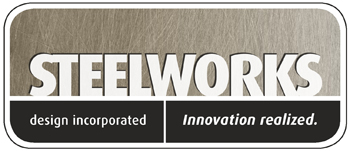 Manufacturer of machinery and engineering services provider
Results: Restructured its business and marketing plans. Currently negotiating new potential orders from Honda in Ohio and TS Teck.
How long is the program?
The program is 4 days over a 5-6 weeks period.

What happens during the program?
Within three months, leading Canadian export advisors will help your business complete a new Market Entry Plan and then begin its activation. Through its Lead and Supporting Partners, the program gives you access to Canada's top exporting resources, tools, and contacts. The support will involve a combination of workshops, clinics, one-on-one coaching, and webinars.

How much time is required for the program?
We know that you are busy running a growing business. As such, we have designed the program to be flexible. Other than attending two workshops and meeting in person with our Lead and Supporting Partners, you can complete the program from your own office.

Which companies should apply?
The program is seeking firms on the cusp of exporting to a new market. Specific eligibility guidelines are outlined in the program's application package. The program is open to all Canadian companies. The program is not sector focused and is open to those looking to export both goods and services.

Who is involved with the program?
Your company will have the opportunity to work with our Lead and Supporting Partners, including: RBC, Export Development Canada, the Business Development Bank of Canada, the Canadian Trade Commissioner Service, the British Columbia Ministry of International Trade and others. Once we have helped you identify a new market, the World Trade Centre - Vancouver can also help you connect with international consular services and business associations for additional support.

What is the benefit to my company?
You can accelerate your business's growth and export potential through TAP Canada. The program saves you time and energy by pulling together all the resources, information, and contacts you need to go global. If you have ever considered tapping a new market, now is the time. A lower Canadian dollar and limited domestic growth have established the right conditions for Canadian firms to go global.

What happens after the program ends?
We anticipate that your company will be working with our Lead and Supporting Partners to activate a new Market Entry Plan. These Partners have grants, information and contacts that can be leveraged for your benefit. Additionally, the Greater Vancouver Board of Trade will continue to stay in touch to track your progress and to help where needed.
Program Creators: World Trade Centre Toronto I Toronto Region Board of Trade