In the VoteLocal 2019 Federal Election Survey, business owners identified the environment as one of the key "ballot box issues." In fact, it was identified as the second most important issue after the economy.
Important Issues Influencing Businesses in 2019 Federal Election - Top 3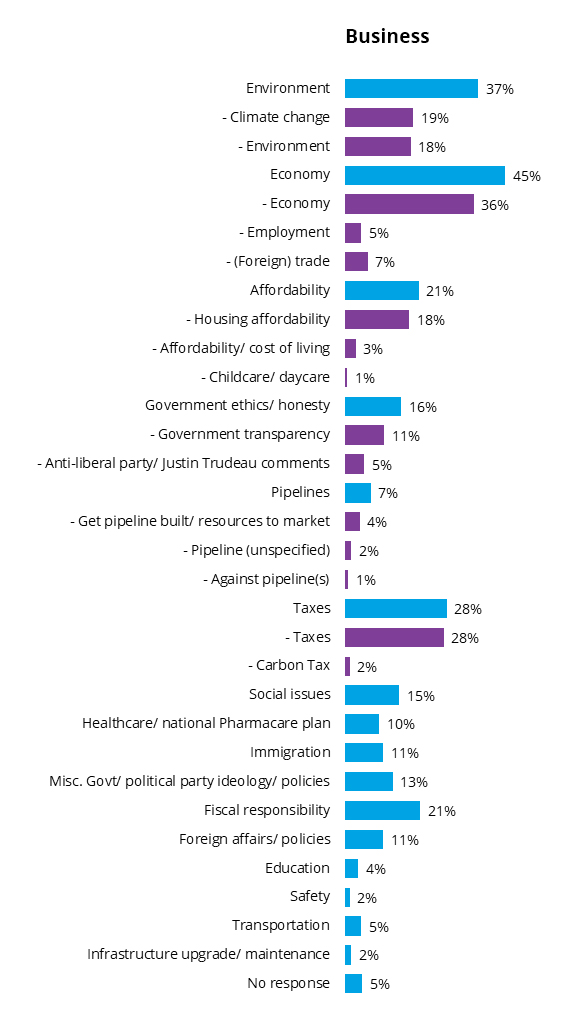 Even in light of the environment being a key issue in the federal election, business owners believe a balanced approach to resource development should be taken: "The federal government should enable continued development of oil & gas resources while at the same time investing in strategies to transition to alternative, renewable energy."
However, 23% of businesses do believe that "the federal government should focus immediately on transitioning away from oil and gas in favour of renewable energy."
Approach to Energy Resource Development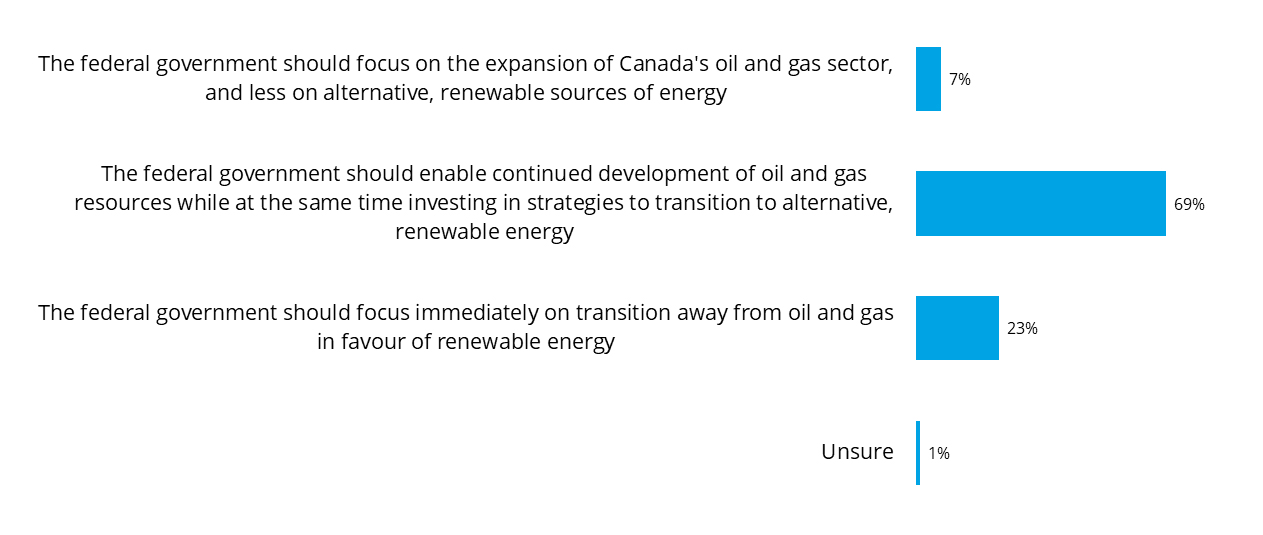 In the survey, there was strong business support (76%) for the Trans Mountain Expansion Project.
Support/Oppose TMX

Business respondents were mixed as to whether they think the federal government is on the right path in terms of addressing climate change.
Gov't Right/Wrong Path Addressing Climate Change

But the majority of respondents ascribe to the view that "climate change is an emergency that we need to address now."
Views of Climate Change as Emergency

Businesses tend to support the federal government's coordinated nation-wide carbon tax.
Support/Oppose National Carbon Tax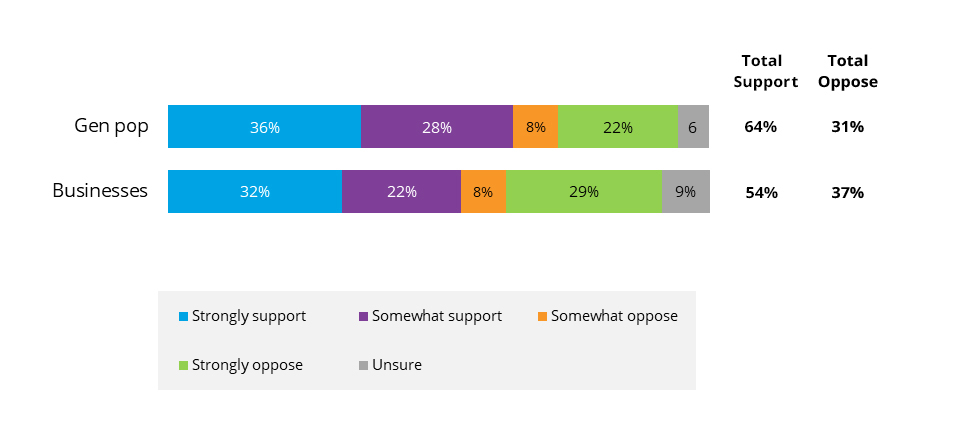 The majority of business respondents report that, to date, the carbon tax has had no real impact (and in some cases a positive impact). A negative impact has been felt by 23% of businesses.
Carbon Tax as an Impact on Businesses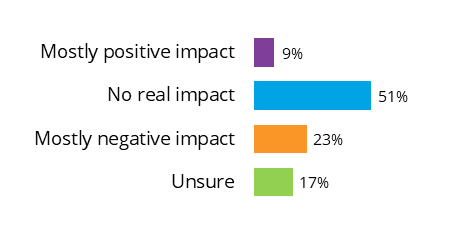 To read the full survey results, visit boardoftrade.com/votelocal2019.
Agenda For Growth — Policy Playbooks
In the lead up to the federal election, the Canadian Global Cities Council — a coast-to-coast coalition of Canada's eight largest chambers of commerce — has launched a new campaign called "Agenda for Growth."
Over the course of four weeks, the CGCC will release a new policy playbook each week exploring a topic that is of importance to our cities' and our national economy
The Greater Vancouver Board of Trade is proud to partner with our chamber colleagues in Calgary, Edmonton, Winnipeg, Toronto, Brampton, Montreal, and Halifax on this important initiative.
Click on the playbook covers below, or learn more at agendaforgrowth.ca.