In the VoteLocal 2019 Federal Election Survey, businesses identified the economy as their top priority (45%). Taxes (28%) and affordability (21%) were also flagged as significant concerns for businesses.
Important Issues Influencing Voters in 2019 Federal Election - Top 3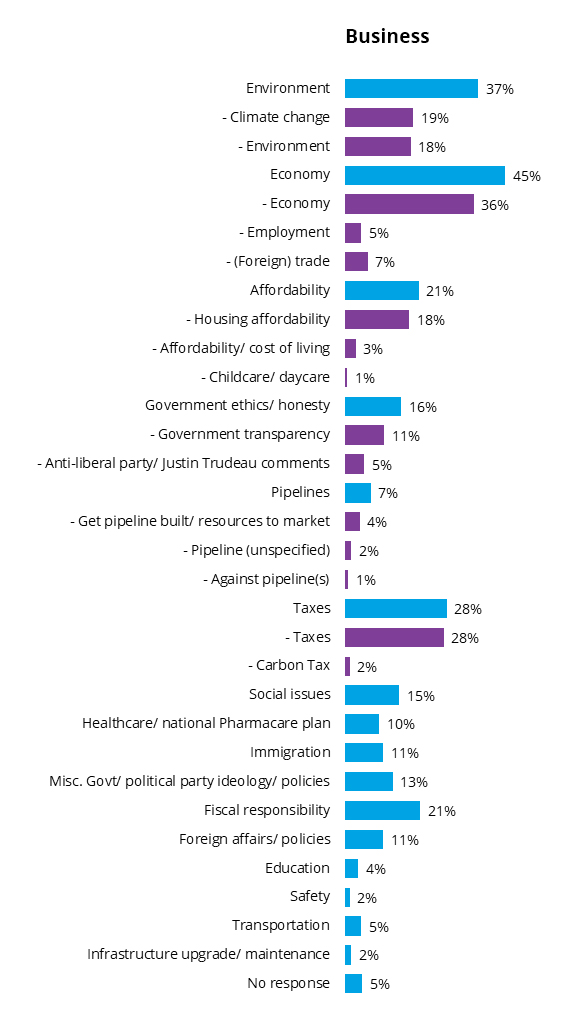 In the survey, the majority of residents and the business community said they think the federal government is on the "wrong track." Within the "business" category, business owners are more inclined than senior managers to believe the government is on the wrong track, perhaps because they are more concerned about taxes.
Federal Government on Right/Wrong Track

Economy
A total of 43% of businesses believe the Canadian economy will decline in the next five years (versus only 17% thinking it will improve). But many are unsure, which is also likely contributing to the angst about our economy and one of the reasons it is a key election issue.
Future of Canadian Economy in Next 5 Years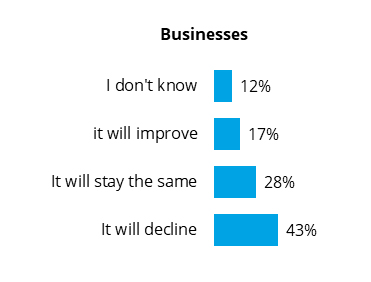 Business respondents said they remain optimistic about their business prospects in 2020.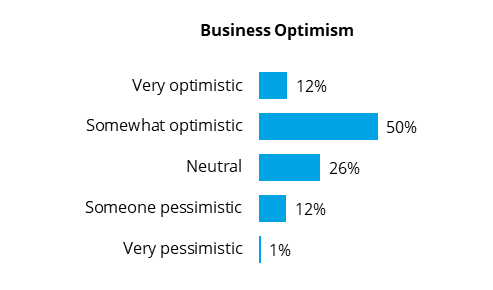 When asked what are some of the practical actions the next federal government should take to support the business community, lower tax rates and less red tape were the top two suggestions.
Business Suggestions for Federal Gov't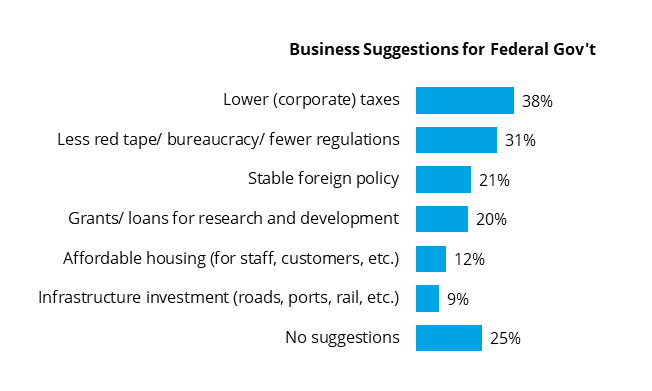 Housing Affordability
Overall, businesses do not think any level of government is doing enough to address the housing affordability issue in our region, despite measures taken over the past two years.
Gov't Doing Enough to Address Housing Affordability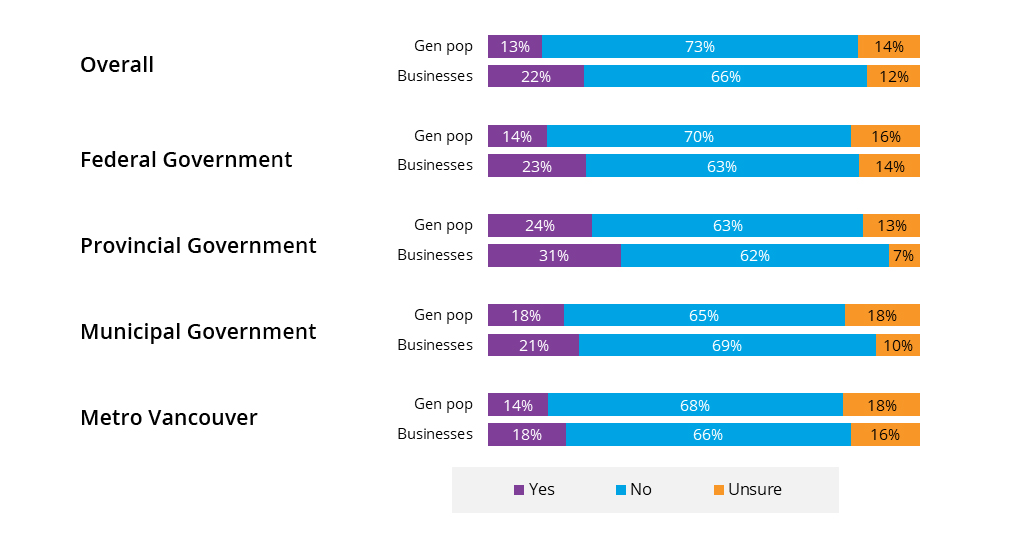 Alarmingly, nearly one-quarter (23%) of businesses said have considered relocating their businesses away from Metro Vancouver due to affordability concerns. These levels are only slightly lower than measures taken a year ago during the B.C. municipal elections, which further highlights the need for more measures to address affordability.
Consider Relocating Business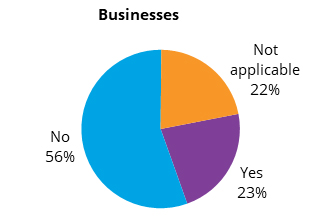 Furthermore, 60% of businesses report that their ability to recruit or retain employees has been affected by affordability issues.
Ability to Recruit/Retain Employees Affected by Affordability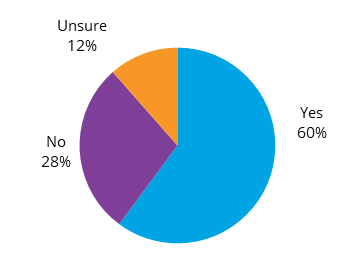 There is strong support from businesses (69%) for the federal government specifically to incentivize the construction of housing options, including rental, to address housing affordability.
Should Federal Gov't Incentivize Housing Construction to Address Affordability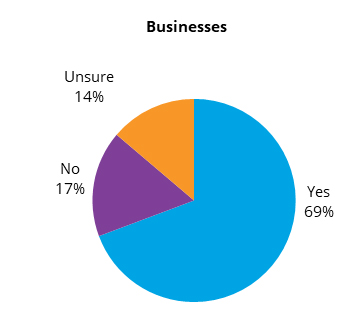 Furthermore, there is strong support across the region and among businesses for measures to limit or restrict foreign capital into Canada's housing market.
Support/Oppose Measures to Restrict Foreign Capital

Trust in Government
Over half of Metro Vancouver businesses report that their trust in politicians to do what's in the public interest has decreased over the past five years.
Trust in Government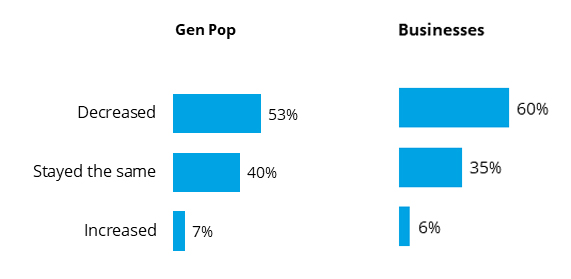 Pharmacare
With respect to a national pharmacare program, two-thirds of businesses believe it should be narrow in scope, covering other those without a plan, facing extreme circumstances, or that the government should not have a national plan at all.
Opinions of Pharmacare Program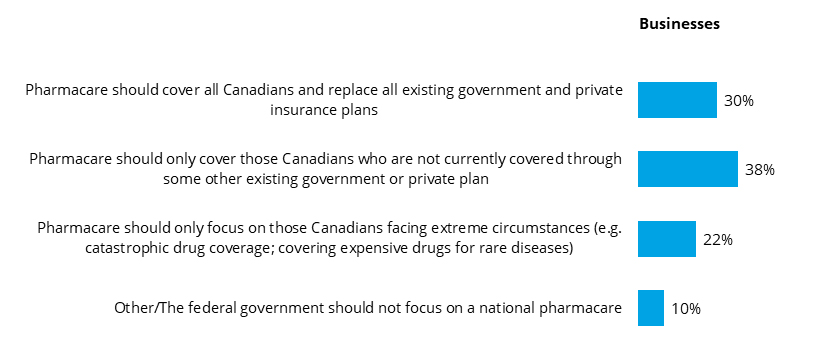 To read the full survey results, visit boardoftrade.com/votelocal2019.
Agenda For Growth — Policy Playbooks
In the lead up to the federal election, the Canadian Global Cities Council — a coast-to-coast coalition of Canada's eight largest chambers of commerce — has launched a new campaign called "Agenda for Growth."
Over the course of four weeks, the CGCC will release a new policy playbook each week exploring a topic that is of importance to our cities' and our national economy
The Greater Vancouver Board of Trade is proud to partner with our chamber colleagues in Calgary, Edmonton, Winnipeg, Toronto, Brampton, Montreal, and Halifax on this important initiative.
Click on the playbook covers below, or learn more at agendaforgrowth.ca.