In the VoteLocal 2019 Federal Election Survey, business owners identified the economy as the most important issue of the election campaign.
Taxes were flagged as a significant concern, in fact, it was identified as third most pressing issue for businesses. Foreign trade was also a key concern for business owners.
Important Issues Influencing Voters in 2019 Federal Election - Top 3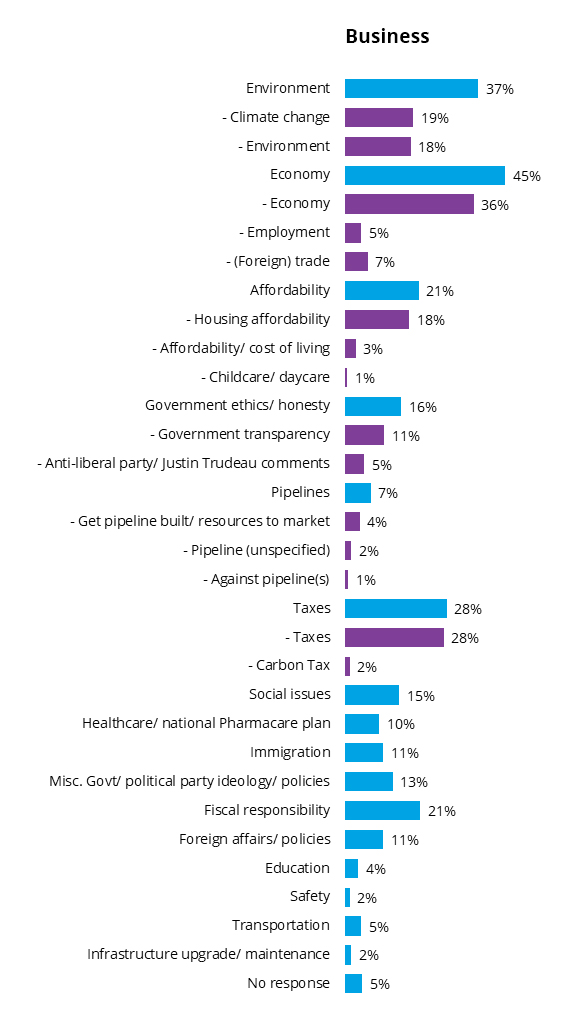 When asked what are some of the practical actions the next federal government should take to support the business community, lower tax rates and less red tape were the top two suggestions from respondents.
Business Suggestions for Federal Gov't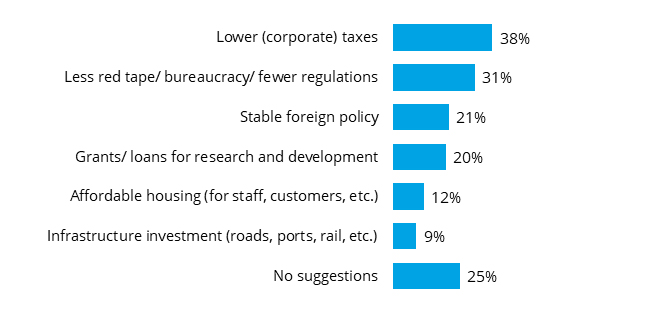 Almost half of businesses believe Canada's regulatory environment has declined in the past five years in terms of making Canada a desirable place to invest or do business, in contrast to only 14% seeing improvement.
Businesses Opinions of Regulatory Environment in Past 5 Yrs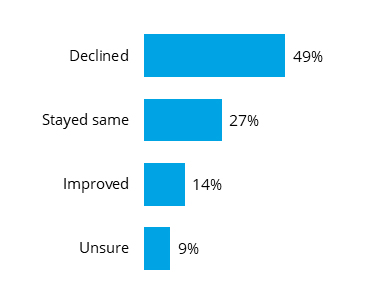 In terms of the international trade dispute, 80% of businesses are concerned about its impact on their business.
Businesses Concern about Trade Dispute Impacts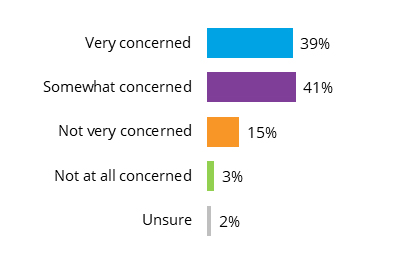 When asked about the level of federal government support provided in a number of industry sectors or on issues facing businesses, the majority of businesses believe the federal government should be doing more to increase the capacity of trade-enabling infrastructure in B.C.
Federal Gov't Doing Enough or Should do More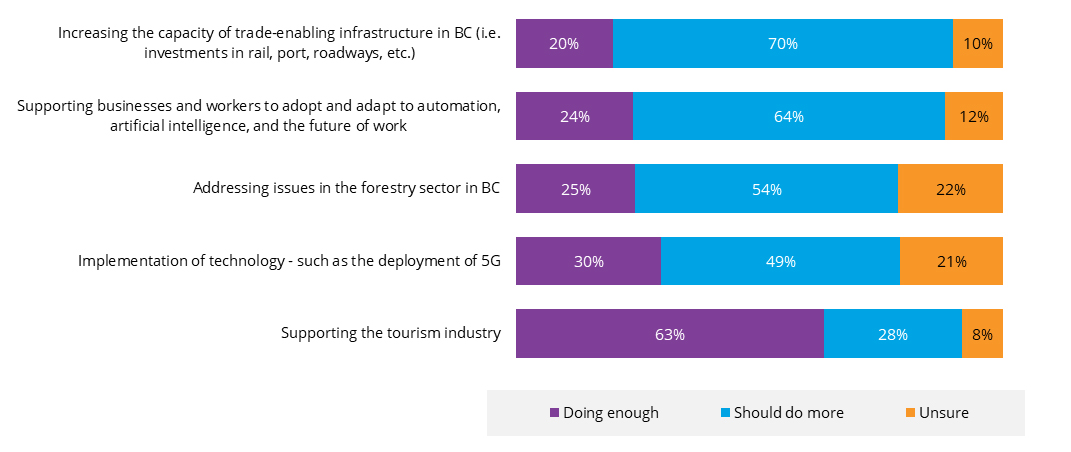 Furthermore, the majority believe the federal government should take a more proactive role in protecting industrial lands, for example, by requiring local governments in important trade corridors to collaborate on regional land-use strategies including industrial lands.
Should Federal Gov't be More Proactive in Protecting Industrial Lands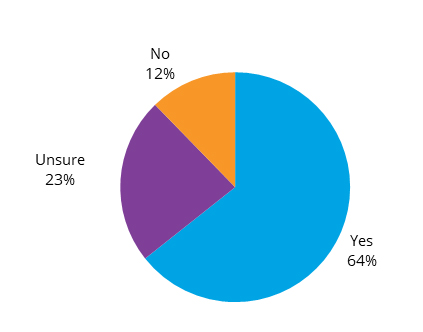 To read the full survey results, visit boardoftrade.com/votelocal2019.
Agenda For Growth — Policy Playbooks
In the lead up to the federal election, the Canadian Global Cities Council — a coast-to-coast coalition of Canada's eight largest chambers of commerce — has launched a new campaign called "Agenda for Growth."
Over the course of four weeks, the CGCC will release a new policy playbook each week exploring a topic that is of importance to our cities' and our national economy
The Greater Vancouver Board of Trade is proud to partner with our chamber colleagues in Calgary, Edmonton, Winnipeg, Toronto, Brampton, Montreal, and Halifax on this important initiative.
Click on the playbook covers below, or learn more at Agenda for Growth.